First GLOBE US Regional Science Fair Held at NASA Goddard
Mar 17, 2016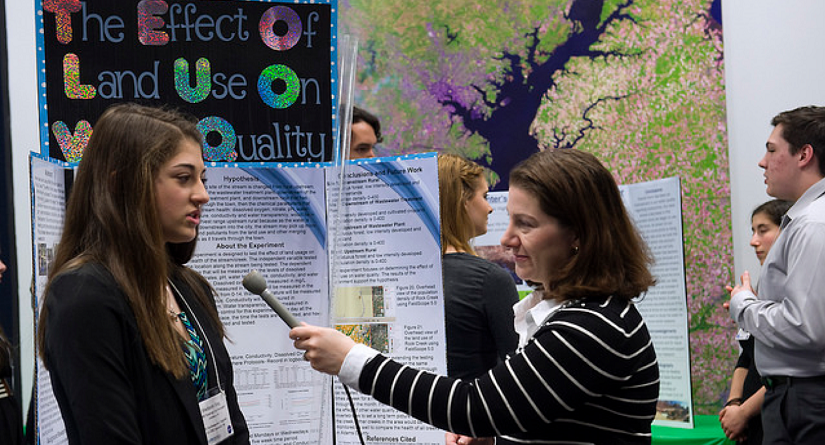 GLOBE students, teachers and their local GLOBE partnerships took part in the very first US Regional Science Fair. NASA Goddard hosted the Northeast and Mid-Atlantic regional event in Greenbelt, Maryland on 10-11 March 2016. Thirty students exhibited a dozen research projects representing seven states throughout the region. Students had the opportunity to present their work in a competitive, but collaborative, environment with a panel of six judges rating the presentations the same criteria being used to judge the International Virtual Science Fair, now underway.
Awards were presented to the top three projects in the middle and high school divisions.
Middle School 1st Place:
The Effect of Land Use on Water Quality
Madison SIieg -- St. Francis Xavier Catholic School
Middle School 2nd Place:
Are Animals Safer Under Snow?
Lily Fifield, Ryan Ciesluk, Josh Blye -- Deerfield Community School
Middle School 3rd Place:
Evaluating the Effect of Cloud Coverage on Surface Temperature: Ella Nease, Katie Losh, Kylie Fisher -- Barboursville Middle School; and
Evaluating the Water Quality due to Runoff: Clair Snyder, Sydney Eastes, Brett Riffe -- Barboursville Middle School
High School 1st Place:
Winter's Impact on New York City Drinking Water
Gabe Burchett, Heather Gorodess, Steven Pike – Mahopac High School
High School 2nd Place:
Interpreting Relative Change in the Water Quality of Four Pole Creek from 2014-2015
KateLyn Gillia --Huntington High School
High School 3rd Place:
Is Four Pole Creek Healthy?
Anastasia Miller, Mohammad Zeid, Raymond Pollard – Huntington High School
Other highlights of the event included a tour of Goddard and presentations on the Nighttime Sky program.

Read more about the event here: NASA-GLOBE Science Fair
Click for a gallery of photos from the event.
View the video about the fist US Regional Science Fair, produced by Goddard Media Studios, by clicking on the photo below.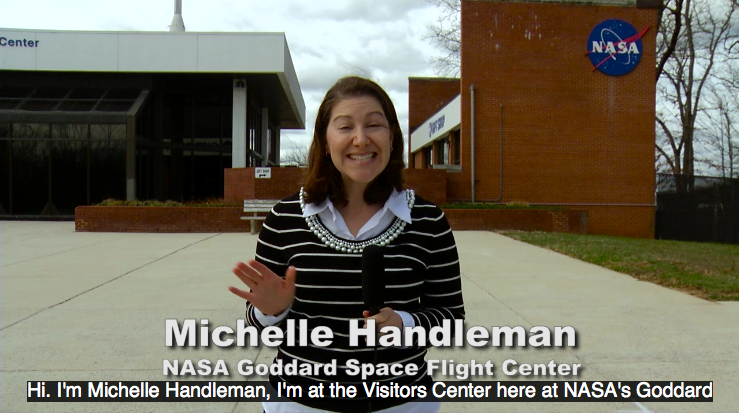 Reported by: NASA/Goddard/Debora McCallum
type: globe-news
News origin: GLOBE Implementation Office
---
Comments