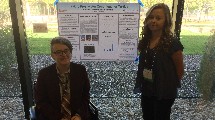 01/16/2018
Texas Students Spin GLOBE to Australia and Back
In the spring of 2017, The GLOBE Program held six regional Student Research Symposia (SRS), where teachers and students from schools across the country shared the results of their field investigations using GLOBE protocols. In the first of a series of feature stories, we profile a teacher (form the University of Texas at Tyler Innovation Academy) and his students -- and their experience at the Southwest SRS in Denver, Colorado.
>>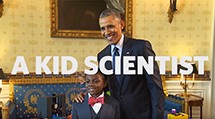 05/24/2016
Students: Become a Presidential Science Advisor
President Obama would like to hear from students and their ideas concerning science, technology, engineering and math (STEM). To do this, the White House has released an online form for students to fill out.
>>