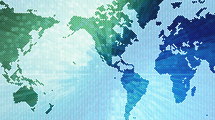 11/01/2021
2021 Virtual Meeting of the Europe and Eurasia GLOBE Community
The spirit of collaboration and friendship was expressed continuously during the 2021 Europe and Eurasia GLOBE community virtual meeting. Altogether, 240 participants attended the sessions in the week of 04-08 October, representing twenty-nine countries from the region.
>>
04/19/2021
RIVERS IN SPRING, WORLD WATER DAY 2021 IN MANTOVA (ITALY)
The virtual Rivers in Spring, the event that since 2001, every year on a day around March 22, celebrates World Water Day, generally attracts 3000 and more people to the shores of the Mantua Lakes, including students, children, teachers and citizens involved in scientific laboratories on water and the environment, in artistic, theatrical, musical performances, etc., on excursions on foot, by bike, by motorboat and canoe, etc.
>>