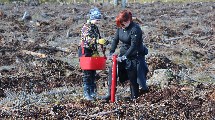 05/19/2017
GLOBE Earth Day Celebrations in Estonia
A combination of creativity and enthusiasm made the Earth Day Celebrations by GLOBE in Estonia outstanding. GLOBE Estonia in cooperation with US Embassy in Tallinn organized various activities at several locations, thereby giving opportunities to many people to participate.
>>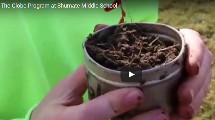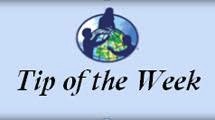 05/17/2017
GLOBE Community: Is eTraining Right for You? Protocol Training Made Easy!
Tip of the Week: GLOBE eTraining provides the opportunity for new and existing GLOBE users to complete science protocol training at anytime, anywhere. GLOBE eTraining consists of multiple downloadable training modules – and there are now 46 modules available – interactive digital field and lab experiences, online assessments for each module, and access to support through online discussion forums.
>>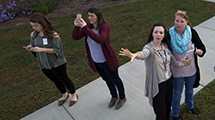 05/16/2017
GLOBE Observer App Development Team to Receive NASA Honor Award
Congratulations to the GLOBE Observer Team! Their hard work to develop and successfully launch the GLOBE Observer App has been noticed by NASA! The team is being recognized for a GROUP NASA Honor Award – for "sustained excellence in delivering critical SMD mission educational content to students and expanding it to citizen scientists." The award will be presented to the team at the NASA Honor Ceremony at the Langley Research Center in Virginia, USA, this fall.
>>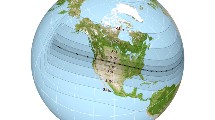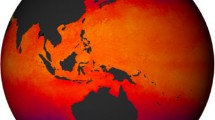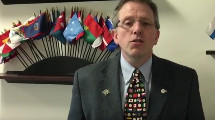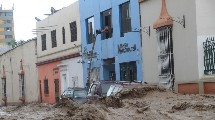 05/08/2017
New GLOBE Community Blog "El Niño Costero In Perú: A Story to Tell" Shares Vivid Impacts of Unique El Niño Variation
What is causing severe social and economic impacts in Peru? A recent GLOBE Community Blog by Claudia Cecilia Caro Vera, "El Niño Costero In Perú: A Story to Tell" explains that the answer to this question is "El Niño Costero" – a unique variation of El Niño (ENSO) that occurs when there is an irregular increase in the temperature of the ocean surface restricted to Peruvian and Ecuadorian coasts. If you'd like to learn more about this phenomenon – and if you'd like to help the people of Perú affected by El Niño Costero – please read the entire blog here!
>>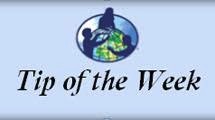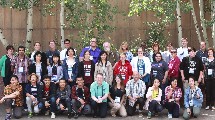 05/08/2017
Join the ENSO Data Entry Challenge – 22 April through 22 July!
The GLOBE Program invites you to join the ENSO (El Niño Southern Oscillation) Data Entry Challenge. The goal of the challenge, which began on 22 April and runs through 22 July, is to involve students in the GLOBE ENSO Student Research Campaign.
>>