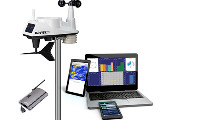 03/02/2016
Davis Automated Weather Station Update
Davis Instruments has updated the capability to share data from automated weather stations with GLOBE. If you have any type of automated instrument, why not double check that your data are being sent to the GLOBE database.
>>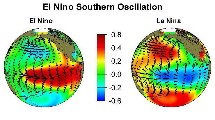 03/02/2016
Register for Next GLOBE El Niño Field Campaign Webinar: 08 March
The next GLOBE El Niño Field Campaign webinar will be held on 08 March (at 8:00 p.m. EST; 1:00 a.m. UTC, 09 March). During this hour-long webinar, "The El Niño Field Student Campaign" participants will get the "nuts and bolts" about how to be involved in this GLOBE campaign.
>>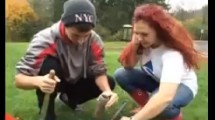 02/29/2016
GLOBE Students (K-14) – Become a GOES-R: Global Weather Watcher!
The GOES-R satellite will be the first geostationary satellite introduced within the GLOBE collaborating satellite missions. The project will create pathways for teachers and students to engage a more in-depth study and investigation into satellites and remote sensing.
>>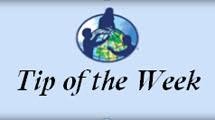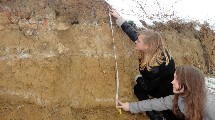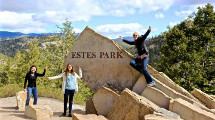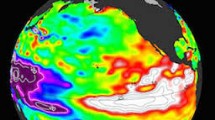 02/25/2016
GLOBE El Niño Field Campaign Begins 01 March! Register Today for Webinars
As part of the new GLOBE El Niño Field Campaign, which will begin on Tuesday, 01 March 2016, there will be a suite of six GLOBE measurement protocols (including the SMAP protocol) that will serve as ways to identify environmental changes affected by El Niño. There will also be regular webinars to discuss the mechanics of the campaign, give updates on data collection, and explore science with experts.
>>