GLOBE Asia and Pacific Orientation Seminar
Mar 29, 2019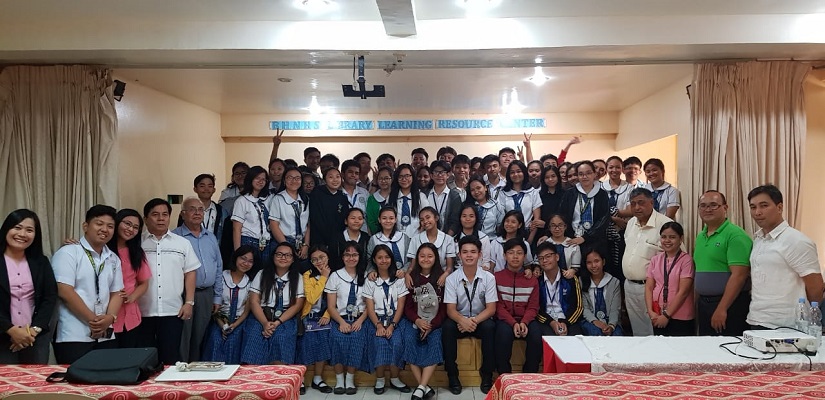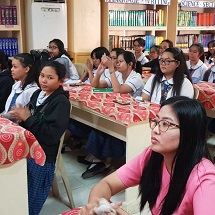 The GLOBE Asia and Pacific Regional Coordination Office in collaboration with GLOBE Philippines organized a GLOBE Program School Orientation Seminar on January 31, 2019. Dr. Desh Bandhu, GLOBE Asia and Pacific Regional Coordinato; Dr. R.K Garg, GLOBE Master Trainer from India; and Dr. Rod Allan A. de Lara, Country Coordinator for GLOBE Philippines attended the seminar.
The seminar was held at Batasan Hills National High School (BHNHS), Quezon City, Philippines, to promote The GLOBE Program to BHNHS teachers and students. At the start of the day, the GLOBE visitors were welcomed by Dr. Proceso T. Lera (who is the school's Principal) and also by Mr. Johannsen C. Yap (who is the Assistant to the School Principal for Special Programs).
The orientation seminar was attended by Grade 10 students from the Science, Technology and Engineering (STE) stream. BHNHS-STE stream is a specialized secondary science education program designed for students with high aptitude in science and technology. A total of 71 students from STE-Orion and STE-Centaurus attended the event, accompanied by their homeroom advisers.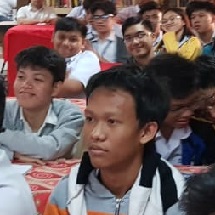 "The seminar provided an opportunity to the GLOBE Students of BHNHS in Manila, Philippines for active participation and understanding of GLOBE protocols," said Dr. Desh Bandhu. Dr Bandu also gave an overview of The GLOBE Program, giving emphasis on the educational philosophy behind "learning science by doing." He also emphasized the benefits to teachers and students in adopting and integrating The GLOBE Program protocols in to the STE curriculum.
Dr. de Lara talked about opportunities for local and international engagements and collaborations through the GLOBE Community where students and teachers can join. He also spoke about the wide array of teaching and learning resources available on the GLOBE website that teachers and students can use to enhance their experiences.
The participants also increased their understanding by engaging in an open forum discussion about GLOBE protocols where Dr. Garg responded to questions regarding efficacy of GLOBE protocols as an alternative tool for understanding science concepts, in lieu of conventional instruction delivery.
Representatives from both GLOBE and BHNHS discussed GLOBE's programs, plans and activities, specifically the:
GLOBE Zika Education and Prevention Project— Local Mosquito Workshops
International Virtual Science Symposium (IVSS)
GLOBE Annual and Regional Meetings
GLOBE AP International Exchange and Immersion Program
GLOBE Science Fair in the Philippines
Ms. Joan B. Callope, GLOBE CMT Master Trainer and Assistant Country Coordinator; and Ms. Babie Noreen P. Clemente, BHNHS GLOBE Master Teacher, are credited for organizing and participating in both the orientation seminar and the meeting.
Editor's Note: This GLOBE Star was created with materials submitted by Dr. Desh Bandhu, who is the Regional Coordinator for the Asia and Pacific.