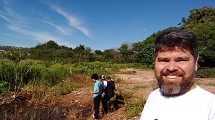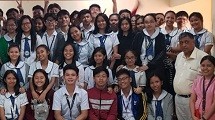 03/29/2019
GLOBE Asia and Pacific Orientation Seminar
The GLOBE Asia and Pacific Regional Coordination Office in collaboration with GLOBE Philippines organized a GLOBE Program School Orientation Seminar on January 31, 2019.
>>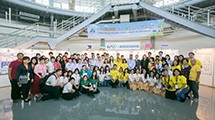 10/17/2018
2018 GLOBE Taiwan Science Festival
For three days in July (20-22) the GLOBE Taiwan Office hosted the 2018 GLOBE Taiwan Science Festival in Taichung, Taiwan. 76 teachers and students from Taiwan, Thailand and the Philippines participated in this event.
>>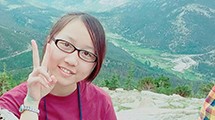 06/15/2017
Tzu-Ying Yang -- STEM Stories: GLOBE Taiwan
"We not only got to share what we learned and what we loved with participants from all over the world, but we also had the opportunity to listen to reports from many experts and other students. Everyone there showed great passion for GLOBE. This made me have even more enthusiasm for learning science and participating in science activities. GLOBE has inspired me a lot. I know now that I want to study Earth Science further."
>>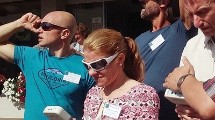 12/15/2015
Europe Aerosols Campaign
The GLOBE Community in Europe is engaged in a two-year campaign (2014-2016) to learn more about aerosols and the atmosphere.
>>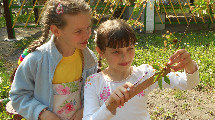 09/22/2015
Ukraine's Student Phenology Campaign "Cherry Ukraine"
GLOBE Ukraine held a Student Phenology Campaign called "Cherry Ukraine." The campaign lasted from February--May 2015. The science of observing budburst/ greenup of cherry trees proved to be attractive and simple for students of all grades, and could be widely applied to to engage the community.
>>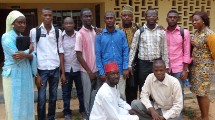 01/21/2015
Nigeria joins NASA's Global Precipitation Measurement (GPM) Field Campaign
Nigeria is onboard with GLOBE's Global Precipitation Measurement (GPM) satellite mission. Mr. Olawale Ayodeji Oluwafemi, a GLOBE Partner and scientist at the Nigerian Space Agency's Centre for Geodesy and Geodynamics, responded to NASA's request to scientists all over the world to join NASA's global awareness campaign about the GPM satellite mission.
>>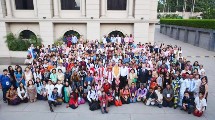 10/21/2014
2014 GLOBE Learning Expedition in New Delhi, India
The 5th GLOBE Learning Expedition (GLE) took place from 4-8 August 2014 in New Delhi, India. More than 300 participants from 30 countries took part in a range of educational activities including research and poster presentations, field studies and dialogue with keynote speakers and scientists.
>>
05/23/2012
North America Partners Collaborate at NSTA 2012 in Indianapolis, Indiana
The 7th Annual GLOBE North America Partner Meeting brought together GLOBE leaders from Canada and the U.S. on 28 March 2012, continuing an eight year tradition of meeting in conjunction with the National Science Teachers Association (NSTA) Annual Conference with the purpose of sharing their GLOBE implementation strategies and building strong collaborations across the region. Each year, the NSTA North America Regional Meeting takes place all day on Wednesday before NSTA officially begins.
>>