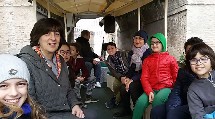 05/16/2016
World Water Day in Mantua, Italy
3.000 students, teachers and community members came together to perform science- and art- related activities in celebration of World Water Day on 22 March as part of the 16th annual "Rivers in Spring" festival.
>>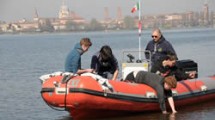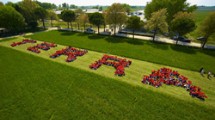 07/08/2011
GLOBE Students Across the World Celebrate Earth Day 2011
Sixteen years ago, on Earth Day, 22 April 1995, the GLOBE program was launched. In 2011, the international GLOBE network has grown to include 111 participating countries, with each country implementing GLOBE into local schools and communities.
>>
11/13/2001
Italy, California Share Science and Cultures
The experience of being an exchange student can foster love of learning other languages and cultures. When GLOBE students add hands-on science they get memories, skills and knowledge that can last a lifetime. So too, for parents and teachers.
>>
04/27/1999
Liceo Scientifico Majorana, Moncalieri, Italy
Demonstrating the multi-disciplinary nature of the GLOBE Program, teachers at the Liceo Scientifico Majorana school in Italy have incorporated GLOBE into physics, science, philosophy and foreign language classes. Under the energetic guidance of GLOBE teacher Giovanni Imbalzano, the school has also incorporated GLOBE into a science project for disabled students.
>>