Check Out One-Stop Info Page/Tutorial for Upcoming GLOBE Website Refresh – Moving Forward Made Easy!
Oct 26, 2020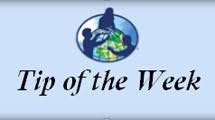 Tip of the Week: Coming this month, GLOBE members will note a few changes when signing in to the website. These changes are all a part of the website software upgrade – a big effort behind the scenes, but one that that will result in only minimal impact for the GLOBE user. For the latest on the upgrade and tutorials concerning all the upcoming changes, please visit the Website Upgrade One-Stop Shop Page. On this page you will also see our latest video tutorial, which quickly outlines what you can expect.
Have questions, or need assistance, contact the GLOBE Community Support Team at: globehelp@ucar.edu.
type: globe-news
News origin: GLOBE Implementation Office
---
Comments