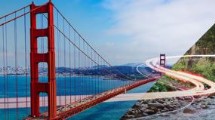 12/09/2019
Attending the 2019 Fall Meeting in San Francisco, California, USA? Attend GLOBE Sessions!
As the American Geophysical Union (AGU) marks its Centennial in 2019, the meeting (09-13 December) returns to San Francisco, the home of the AGU Fall Meeting for more than 40 years. Join the diverse community at the newly renovated Moscone Center as participants collaborate across borders and boundaries to explore and develop research. The GLOBE Program will be presenting a variety of sessions at the meeting – and you are cordially invited to attend!
>>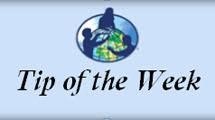 12/09/2019
GLOBE Community: What Are GLOBE's Impacts Around the World? Find Out!
Tip of the Week: Did you know that you the international GLOBE network has grown to include representatives from over 122 participating countries and over 131 U.S. Partners coordinating GLOBE activities that are integrated into their local and regional communities? How about the fact that GLOBE students have contributed over 175 million measurements to the GLOBE database for use in their inquiry-based science projects?
>>