07/30/2015
GLOBE Ukraine Successfully Hosts Student Phenology Campaign "Cherry Ukraine"
In 2015, GLOBE Ukraine held a Student Phenology Campaign called "Cherry Ukraine." The aim of the campaign, which lasted from February through May, was to engage students from Ukraine in investigation of the vegetation cycles of wild cherry (Prunus cerasus) and Nanking cherry (Prunus tomentosa). During the campaign, participants observed budbursts of the cherry species, measuring solar noon temperature and reporting their data to the GLOBE website. Overall, 686 students and 89 teachers from 70 schools and educational institutions from all over Ukraine participated in the campaign.
>>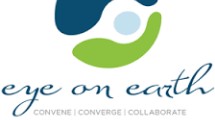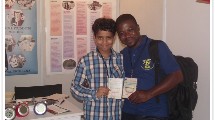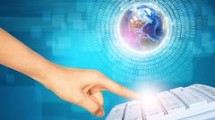 07/29/2015
Quality Control Changes for GLOBE Data Metrics and Honor Rolls
GLOBE recently implemented quality control improvements that will help ensure that data associated with a school are counted properly (and only once), and that data of one type is equally counted when compared to data of the same type with other schools.
>>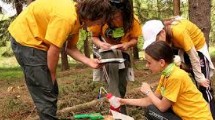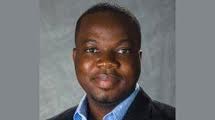 07/28/2015
GLOBE Alumnus Abdelaziz Lawani Joins Borlaug LEAP Fellowship
GLOBE ALumnus Abdelaziz Lawani joined the Borlaug LEAP Fellowship as a 2015 Spring Fellow. Lawani's goal is to investigate how large-scale government food storage will affect the people it is intended to help, focusing on rice in particular, given its enormous importance to much of the developing world.
>>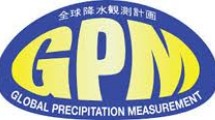 07/23/2015
GLOBE Teachers – NASA's GPM Mission Looking for "GPM Master Teachers"
Are you a GLOBE teacher actively using GLOBE protocols with your students? Then NASA's Global Precipitation Measurement (GPM) mission is looking for you! NASA is seeking a small cadre of "GPM Master Teachers" to learn about how NASA missions study our home planet, and to share what they learn with their students and fellow teachers.
>>
07/23/2015
United Nations' International Youth Day Event 12 August
The United Nations' (UN) International Youth Day is celebrated on 12 August every year in order to recognize the efforts of the world's youth in enhancing global society. The goal is to promote ways to engage youth in becoming more actively involved in making positive contributions to their communities.
>>