Today (06 August) Webinar: How to Submit Dust Storm Event Photographs Using GLOBE Observer
Aug 06, 2019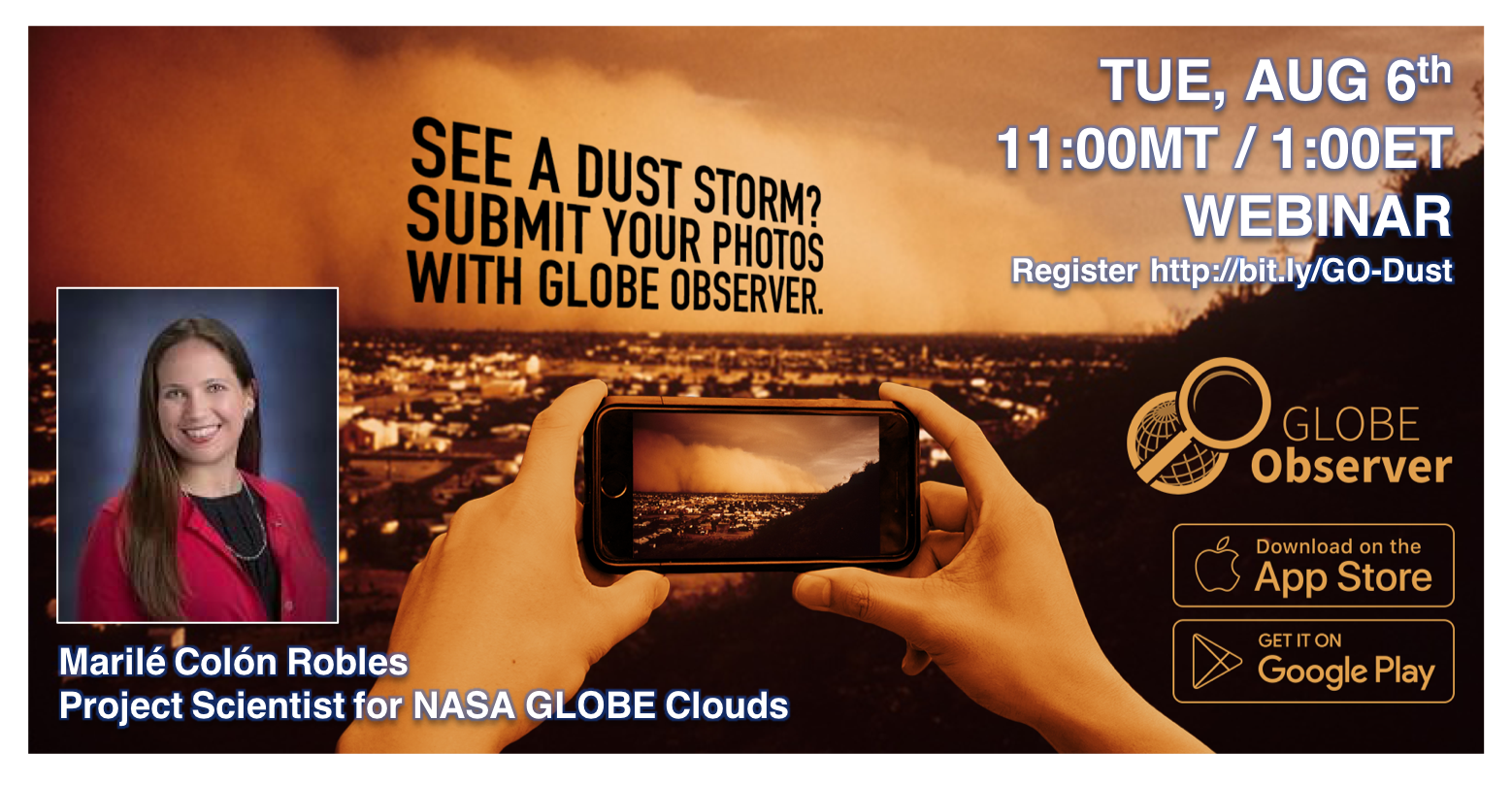 Do you live in an area that has dust storms? You can photograph the dust event and submit your photos using the GLOBE Observer App. On 06 August (11:00 EDT), join NASA GLOBE Clouds Project Scientist, Marilé Colón Robles, to learn more about how to collect your observations and educational resources you can use with formal and informal audiences.
Your observations will be used by scientists to verify satellite observations and see if their models have successfully predicted these dust storms and help scientists alert communities to better prepare for the harmful impacts of these storms.
To read more about this topic, click here.
To register for the webinar, click here.
For a list of resources related to dust (activities, articles, visualizations, and books), click here.
To meet the scientists, learn why submitting your dust observations is important, and exactly how to report your observations using the GLOBE Observer App, click here!
type: globe-news
News origin: GLOBE Implementation Office
---
Comments