Join the Next ENSO Campaign Science and Collaboration Webinar 09 January: "Water in Far Asia and the Pacific"
Jan 05, 2018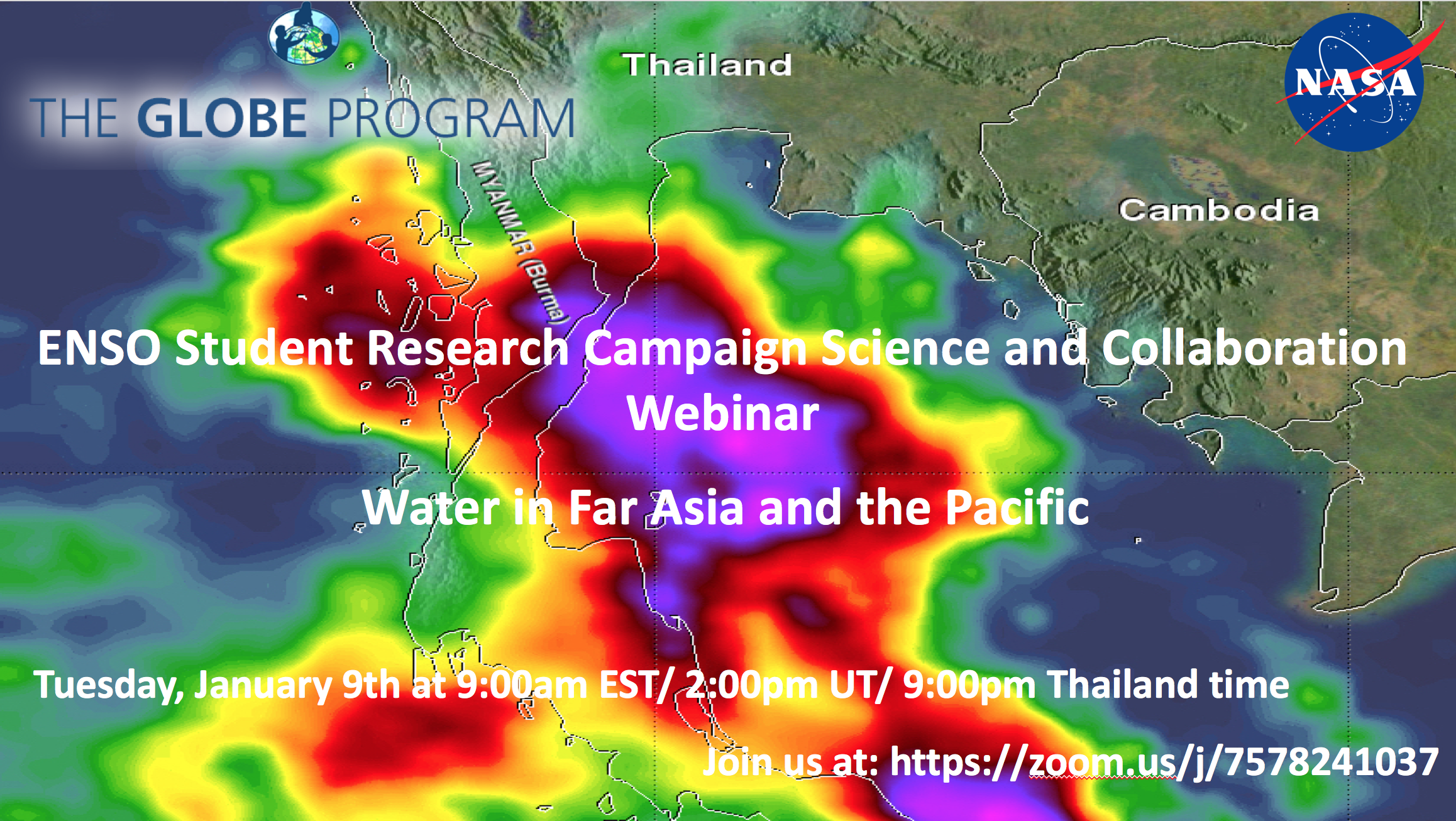 The next Phase III GLOBE ENSO (El Niño Southern Oscillation) Student Research Campaign science and research webinar will be held on 09 January at 9:00 a.m. EST (2:00 p.m. UT/9:00 p.m. Thailand): "Water in Far Asia and the Pacific."
This webinar will focus on the impacts of water – both above and below the surface – on the regions in Far Asia and the Pacific. Participants will hear from a GLOBE scientist and teacher in Thailand as they share their experiences with the flooding that has increased during the past few monsoon seasons. They will also describe how they have their students use GLOBE protocols to collect data throughout the year. Participants will also hear from a GLOBE Country Coordinator in Micronesia as he shares the impact of sea-level rise on many of the islands in his region. Two NASA websites will be shared: the NASA Disasters webpage and the RSOE EDIS webpage.
Students are welcome to join this webinar. (Teachers can have their students complete this survey to provide feedback on how we can continue to make these webinars meaningful for all members of the GLOBE community as we move ahead.)
To join this webinar, click here. (Zoom link: https://zoom.us/j/7578241037)
To learn more about Phase III of the ENSO Student Research Campaign, click here! To receive emails and to sign up for the webinars, click here! Then you will be on your way to connecting with NASA, scientists, and teachers around the world!
type: globe-news
News origin: GLOBE Implementation Office
---
Comments