November GLOBE Program Tech Update
Nov 06, 2020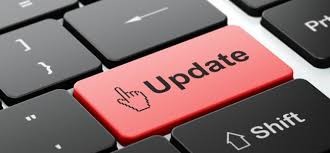 As always, GLOBE continues to work to ensure that your "use" of the website, and associated apps, is as user-friendly as possible. Check out the latest tech updates:
The Website:
Coming this month, GLOBE members will note a few changes when signing in to the website. These changes are all a part of the website software upgrade – a big effort behind the scenes, but one that will result in only minimal impact to the GLOBE user. For the latest on the upgrade and tutorials concerning all the upcoming changes, please visit the Website Upgrade One-Stop Shop Page. On this page you will also see our latest video tutorial, which quickly outlines what you can expect.
NOTE! From 12-16 November, as part of the upgrade process, login to the site and data entry will not be possible. Please continue to make your observations as usual; however, plan to send them to GLOBE after 16 November.
Observer App:
In case you haven't heard, there will be a total eclipse in South American on 14 December! (The eclipse will begin over the Pacific Ocean, and the lunar shadow will enter South America near Lago Budi, Chile, and end near Las Grutas, Argentina. Outside this path, a partial solar eclipse will be visible in the rest of Chile and Argentina as well as Bolivia, Paraguay, Uruguay, and parts of Ecuador, Peru, and Brazil. To find out exactly how much of the eclipse a particular location will experience, click here.)
Look for the eclipse button to appear in the GLOBE Observer app this December. Everyone in the region is invited to make observations of air temperature and clouds using the GLOBE Observer app (and a thermometer) both leading up to (as practice) and during this natural phenomenon. For more details on how to participate, click here.
Due to the updates needed to ready the Observer app for the eclipse, Phase 1 of the Data Entry app merger into the GLOBE Observer app will not be available until January 2021.
Have questions, or need assistance, contact the GLOBE Community Support Team at: globehelp@ucar.edu.
type: globe-news
News origin: GLOBE Implementation Office
---
Comments