U.S. GLOBE Teachers: 20-24 April is National Environmental Education Week
Mar 25, 2020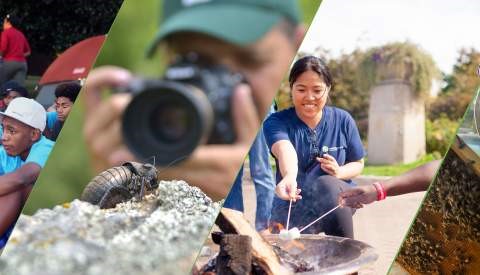 From 20-24 April, the National Environmental Education Foundation (NEEF) is hosting the nation's largest celebration of environmental education in the United States for the 16th Annual National Environmental Education Week (EE Week). Each year, NEEF partners with educators, students, government agencies, businesses, communities, nonprofit organizations, and others to inspire environmental learning and encourage stewardship of essential resources: land, air, and water.
A note from NEEF this year:
"At NEEF, our mission is to promote the health and well-being of all Americans through environmental education. In response to the COVID-19 pandemic, NEEF is committed to following "social distancing" guidelines to slow the spread of this dangerous virus. With this in mind, we are working to release our updated EE Week resources early, as well as sharing other free, online material from our partners, so that parents and educators will have immediate access to these environmental education tools. We hope you will consider them an informative, entertaining, and inspiring resource during this difficult time."
To celebrate EE Week 2020,NEEF invites you to visit the Greening STEM Hub, which provides educators with the information and resources they need to deliver high-quality STEM education by tackling real-world challenges and engaging students with the natural environment.
For more information, click here.
type: globe-news
News origin: GLOBE Implementation Office
---
Comments