02/14/2012
Great Global Investigation of Climate - March IOP
The next Great Global Investigation of Climate (GGIC) Intensive Observing Period (IOP) will take place 1–31 March 2012. Students collect and enter temperature and precipitation data in the GLOBE database and investigate how to classify local weather and climate using this atmospheric data. Read more about the upcoming GGIC activities, and download the Teacher's Participation Guide here.
>>

02/13/2012
Enter the GLOBE 2012 Earth Day Video Competition
Get your camera out and hit record ... Entries for the GLOBE Earth Day video competition will be accepted from 15 February to 15 March 2012. The video contest is a creative way for students to showcase how they are exploring and investigating their local climate using GLOBE protocols and learning activities. For more details, visit the Earth Day video webpage.
>>

02/13/2012
Beta Testers Wanted
Thank you to all who offered to participate in the Beta testing process of the new GLOBE website. The GLOBE Program Office (GPO) staff is reviewing entries and will announce five winners in our March e-newsletter. To participate, send an email to newglobe@globe.gov by 20 February and tell us why you should be a Beta tester. We are looking for compelling stories––so be creative.
>>

02/13/2012
Sneak Peek: The GLOBE Website in Action … Online Now
The new GLOBE website is coming soon––but you can see it now via the recent webinar: How to Engage in the Student Climate Research Campaign. The webinar provides an online demonstration of how the new GLOBE website works. To take the tour, click here.
>>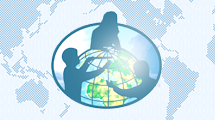 02/03/2012
GLOBE Remembers Dr. Andy Tasker
On Monday, 30 January, a celebration of the life of Dr. Andy Tasker was held in Coventry, England. The room could barely hold the many friends who came from far and wide to pay tribute to this remarkable man. Here at the GLOBE Program Office, we recognize, honor and celebrate the life of Dr. Tasker (Andy, as he preferred to be called) and his longstanding commitment to stewardship of the Earth.
>>

02/02/2012
GLOBE Website Update
In an effort to make the transition from the current GLOBE website to the new website as smooth as possible, the GLOBE technical team will extend the Beta test period by a few weeks. This will allow GLOBE to properly evaluate the initial (Stage 1) Beta test results.
>>

02/01/2012
Enter your GLOBE Student Research Project in the 2102 INESP Olympiad
The 2012 International Environment and Sustainability Olympiad (INESP) will take place in Ultrecht, The Netherlands, from 9-15 June. Students between 13-and-18-years-old are welcome to participate in the Olympiad by presenting research projects that examine innovative solutions for environmental issues. GLOBE student research projects make ideal projects for entry into the INESP.
>>

02/01/2012
16th Annual GLOBE Partner Meeting
You are invited to the land of 10,000 lakes – Minnesota, USA – for the 16th Annual GLOBE Partner Meeting. The National Center for STEM Elementary Education at St. Catherine University will host the 2012 GLOBE Partner Meeting from 16–20 July. The theme of this year's meeting is GLOBE and STEM: Building a Global Community of Citizen Scientists.
>>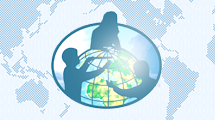 01/23/2012
Celebration of the Life of Andy Tasker
Arrangements have been made for a gathering of Andy's friends and family in a ceremony of remembrance. Friends of Andy are invited to attend. 1/23/2012 16:00 MST - Arrangements have been made for a gathering of Andy's friends and family in a ceremony of remembrance. Friends of Andy are invited to attend. 10am on Monday 30th January 2012 at: Charter Chapel Canley Garden Crematorium Cannon Hill Road Coventry CV4 7DF UK
>>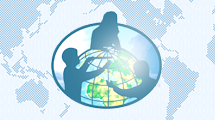 01/17/2012
GLOBE Director Dr. Andy Tasker Passes Away
It is with tremendous sadness and a heavy heart that the GLOBE Program announces the passing of its Director, Dr. Andy Tasker. Tasker, 60, died 16 January 2012 in the United Kingdom after a brief illness. He is survived by his wife, Linda Lockhart, and sons Paul and Stephen.
>>