Possible Effects of River Flooding on Soil Parameters and Tree Growth Along an Urban River
Student(s):Itidal Bazzi, Zeina Jebara and Sana Taleb
Grade Level:Secondary School (grades 9-12, ages 14-18)
Contributors:Mrs. Lisa Perez of the United States Forest Service spoke with us via Zoom and answered some questions we had regarding urban trees.
Report Type(s):International Virtual Science Symposium Report
Protocols:Air Temperature, Barometric Pressure, Relative Humidity, Wind, Biometry (including Tree Height), Soil Particle Density, Soil pH
Optional Badges:Be a Data Scientist, Make An Impact, Be a STEM Professional
Language(s):English
Date Submitted:03/10/2021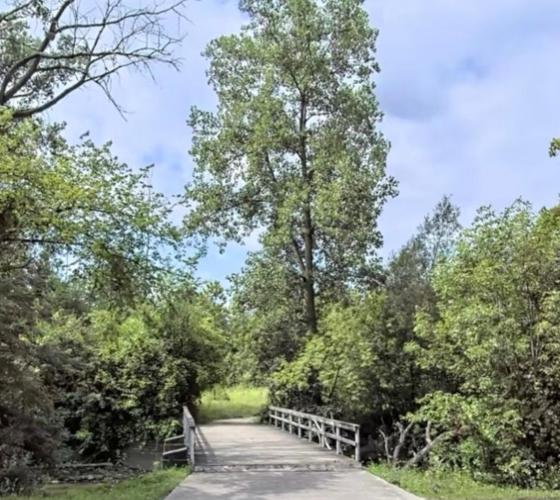 Biometry and soil protocols are a significant and essential consideration to implement when conducting strategies to develop an advanced understanding of the tolerance of tree species growing in Southeastern Michigan. Understanding the relationship between sediments, soils, and tree growth on floodplains is an important issue to investigate to better understand the impact of frequent river flooding. The parameters incorporated in the investigation varied between soil pH, soil particle density, surface temperatures, and canopy size. During the investigation period, rainfall and river water levels often varied due to heavy precipitation events. A Pasco wireless weather sensor to record a variety of atmospheric parameters. The GLOBE Observer App for trees was used to obtain tree height(s) and circumference(s). This research suggests that of the trees and soil sampled, the physicochemical environment of pH varies somewhat daily and seasonally. Soil porosity and density appear to be heavily dependent on the distance between the tree and the Rouge River itself. Soil density is important in determining how deep roots are grown on a floodplain. This research attempted to determine how different floodplain locations affect soil pH, vegetation differences, and tree tolerance to frequent flooding.
Comments