Biosphere Community
Feature story text on sphere page
Featured:
Trees Around the GLOBE Campaign
The Trees Around the GLOBE Campaign commenced on 15 September 2018, in conjunction with NASA's ICESat-2 satellite launch on the the same date at 6:02 a.m. PDT. This campaign is a student research campaign focusing on tree height — one of the measurements conducted by the ICESat-2 mission. More >
PROTOCOLS
Biosphere protocols description text
Living organisms affect the environment and are affected by it. The Biosphere Protocols offer ways to quantify seasonal change, land cover, land use and the amounts of living and dead biomass on the land surface. Phenology measurements of the timing of plant and animal seasonal changes provide critical climate data. Knowing how plant life and formerly living matter cover the land surface has many uses, including for preparing to fight fires, identifying habitat changes and climate modeling. Plants moderate the interaction between atmosphere and pedosphere.
Click a protocol name for more information.
RESOURCES
Classroom-ready Activities
GLOBE Protocol Postings Protocol
RECENT DISCUSSIONS AND POSTINGS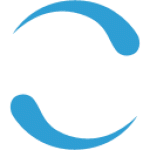 See Discussions for:
Biosphere discussion list
LATEST DATA IN THE PAST 7 DAYS
MOST ACTIVE ENTERING DATA - LAST 30 DAYS