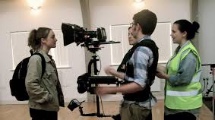 02/23/2017
Teachers: Make a Video for GLOBE Earth Day!
The GLOBE Implementation Office will celebrate Earth Day 2017 on Friday 21 April with a special Google. Hangout that will feature one video from each GLOBE region. Enter your video to be the one from your region!
>>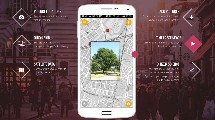 02/13/2017
Join Phenology Campaign for Europe and Eurasia!
Would you like to see, how a green wave of vegetation moves through Europe during the spring? Join Phenology campaign 2017 and try a brand new GrowApp. New flyer with information about the campaign is now available.
>>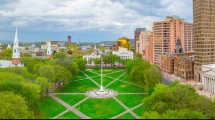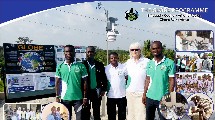 12/15/2016
Germany and Ghana Cooperation
Anna Heyne-Mudrich, Head of GLOBE Germany (Deutschland), visited Ghana in November -- bringing with her a new weather station for the Westphalian Senior High School Oyoko.
>>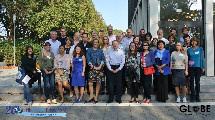 10/27/2016
GLOBE Europe and Eurasia Regional Meeting 2016 in Germany
How was the GLOBE Europe and Eurasia Regional Meeting 2016? Simply enjoyable, successful, full of discussions and new ideas for teaching and cooperation! Wonderful weather welcome more than 30 Country Coordinators, teachers, trainers and scientists from 18 European countries to Cologne, Germany to participate in the annual GLOBE Europe and Eurasia Regional Meeting. The five days (26-30th September 2016) event took place at the University of Cologne and consisted of three parts: • Country Coordinators meeting on 26 – 27th September • GLOBE Training on 27 – 28th September • MASS conference and Training on 28 – 30th September
>>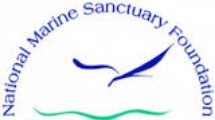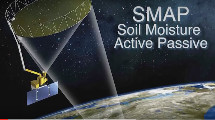 10/01/2015
NASA SMAP Campaign for GLOBE Students Begins Today
In support of the Soild Moisture Active Passive (SMAP) satellite mission, NASA has initiated a 7-month-long soil moisture measurement campaign, from 1 October 2015 through 30 April 2016, and invites GLOBE schools to participate.
>>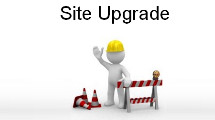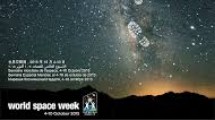 09/30/2015
World Space Week 2015: 4-10 October
On 6 December 1999, the UN General Assembly declared 4-10 October as "World Space Week" to celebrate at the international level the contributions of space science and technology to the betterment of the human condition. Since this declaration in 1999, World Space Week has grown into the largest public space event on Earth.
>>