23rd GLOBE Annual Meeting in Detroit, Michigan, USA, A Collaborative Success
Jul 25, 2019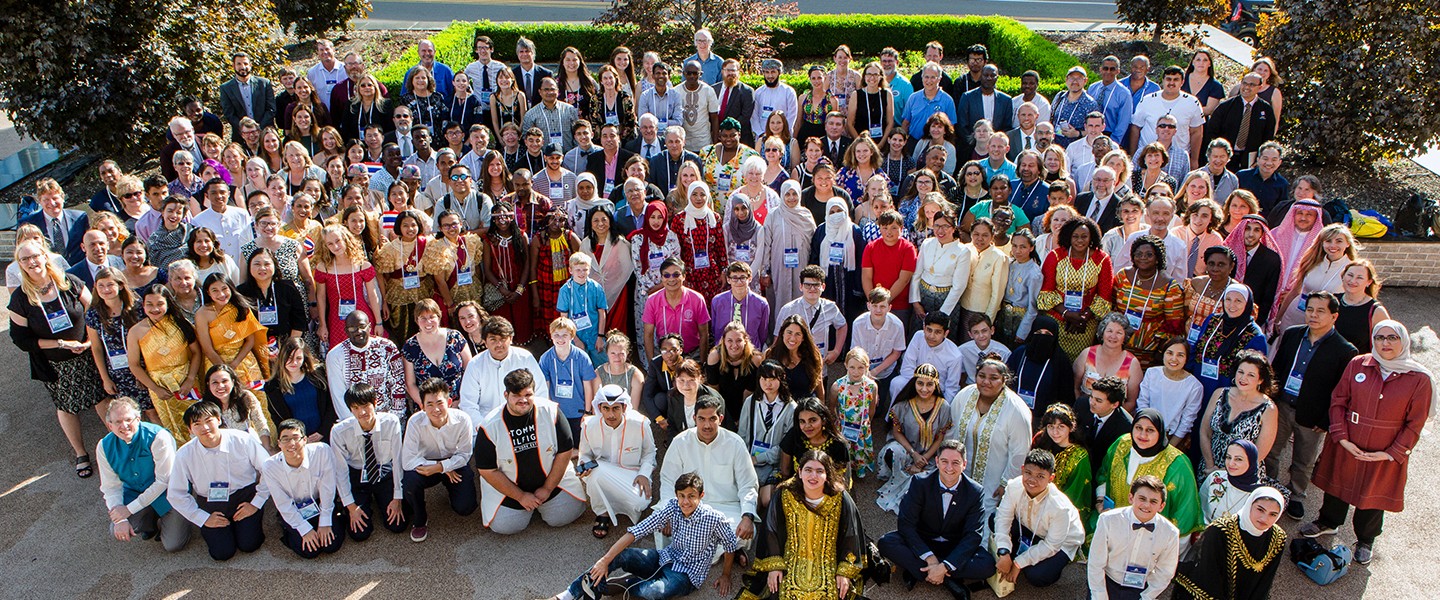 The 23rd GLOBE Annual Meeting, which was held in Detroit, Michigan, USA, from 14-18 July, was attended by almost 250 people from 35 countries. Participants took part in a variety of engaging and enlightening presentations, workshops, cultural presentations, and special interest and professional development sessions. They were also treated to focused addresses by GLOBE Implementation Office (GIO) Director Dr. Tony Murphy and keynote speakers from around the regions.
GIO would like to thank everyone for their participation and contributions – helping to make this scientific and educational event a collaborative success. "The 23rd GLOBE Annual Meeting was a wonderful success due to the hard work of GIO staff and the community involved in planning the meeting and those participating in it," Dr. Tony Murphy said. "Participants made comments to me that the annual meetings were getting better and better each year, more organized and with better planning."
The theme of the meeting, hosted by Dr. Kevin Czajkowski and David Bydlowski, was "Intersections of Diverse Environment," which sought to explore Detroit's diverse cultural, geographical, and economical environments in multiple strands: Finding Nature in Urban Landscapes; Exploring Changing Environments; GLOBE and Technology; and GLOBE Gives Back.
Nearly 60 students participated in the two-day "student experience," which was held at the Howell Nature Center from 16-18 July. (Howell Nature Center is an outdoor education and wildlife rehabilitation center located about an hour outside of Detroit.) Students engaged in hands-on activities centered around learning about the local environment; and also designed and worked on a project using GLOBE protocols to help them better understand their environment.
"It was awesome to see the students' energy and excitement about their GLOBE research on Monday evening, with topics from air pollution to incidence of mosquito populations. While the students left Detroit for a two-day field experience at Howell Nature Center, the adults learned lots of new information in sessions from their colleagues," Dr. Murphy said.
"The growing collaboration in the program was visible by all six Regional Coordinator Offices coming together to discuss and organize a new water campaign across all the regions – something that has never really occurred before, especially for an idea originating in one region, Africa," Dr. Murphy said. "Given this energy, GLOBE heads into the 25th anniversary year stronger than ever."
To check out the student presentations, click here.
To experience and download photos shared by the photographer and social media team, click here.
You can also view the following Facebook videos:
Additional Facebook videos from the Annual Meeting (such as coverage of keynote speakers, sessions, and the "BE with GLOBE" volunteer opportunity) are available on our Facebook page, here.
type: globe-news
News origin: GLOBE Implementation Office
---
Comments