GLOBE Africa Participates in NASA Operation IceBridge Classroom Connections
Oct 30, 2018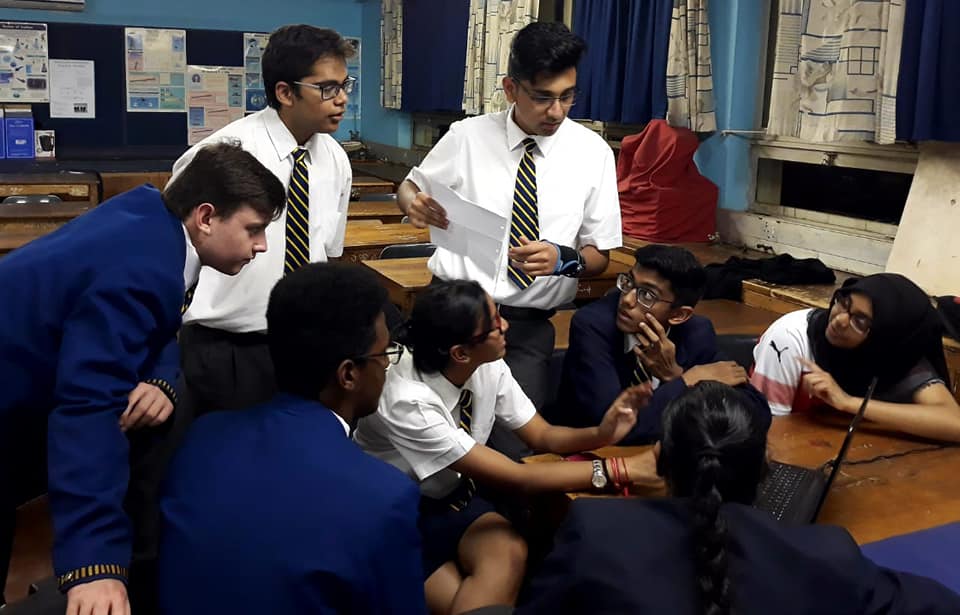 Since 2012, the NASA IceBridge mission team has connected to nearly 10,000 students and teachers via virtual chats called "Classroom Connections." This year, classrooms in the GLOBE Africa region were able to participate and connect to the NASA aircraft flying over the Antarctic!
NASA Classroom Connections are an opportunity for students and teachers to connect directly to the scientists and engineers onboard the IceBridge aircraft, and to ask them questions. After setting up an account with NASA, teachers are able to use a digital platform to type questions and track the position of the IceBridge mission aircraft live on a map over Antarctica.
Operation IceBridge is a decade-long airborne survey of polar ice. This year is especially exciting because it is the first time that the IceBridge team is taking measurements while the Ice, Cloud and land Elevation Satellite-2 (ICESat-2) studies many of the same variables from space. This year's IceBridge measurements will be used to calibrate ICESat-2 data. In order to get the most accurate information, the IceBridge aircraft occasionally flies directly under the satellite to record measurements!
The new Trees Around the GLOBE student research campaign also uses data collected by ICESat-2! In fact, the campaign launched on 15 September, in conjunction with the ICESat-2 mission, to encourage students to take GLOBE tree height measurements that will be used by NASA scientists to complement ICESat-2 tree height data.
To learn more about NASA Operation IceBridge, click here. You can also receive updates about the mission via Facebook and Twitter, or bring NASA ice and satellite science to the classroom with these classroom activities!
type: globe-news
News origin: GLOBE Implementation Office
---
Comments