How to Report Your Dust Observations
How to Report Your Dust Observations
Step 1. Download the GLOBE Observer app

Download from the Google Play Store for Android [link]
Download from the Apple App Store for iPhone [link]
Step 2. Open the app and select GLOBE Clouds
Then select New Cloud Observation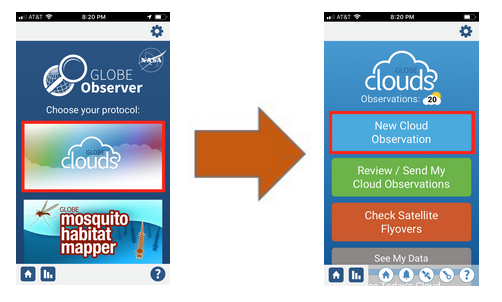 Step 3. Time and place
Your latitude, longitude, and time of day with be filled in automatically by the app! Just scroll to the bottom of the screen and click Next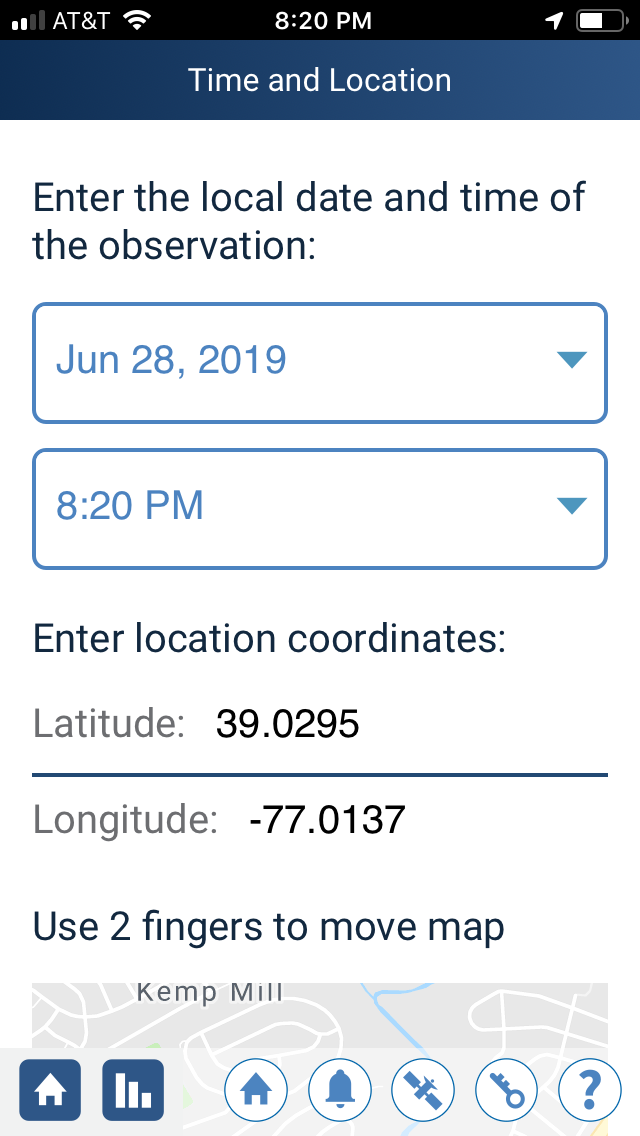 Step 4. Select Obscured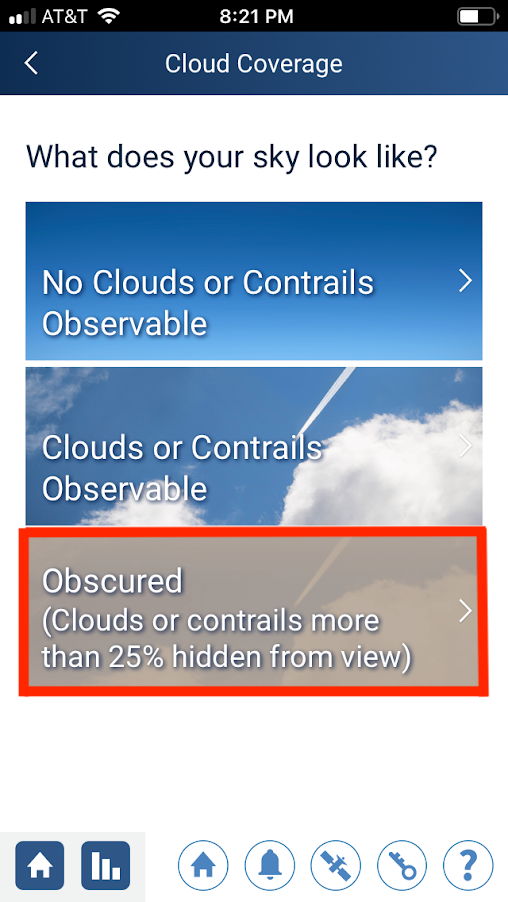 Step 5: Check the box for Dust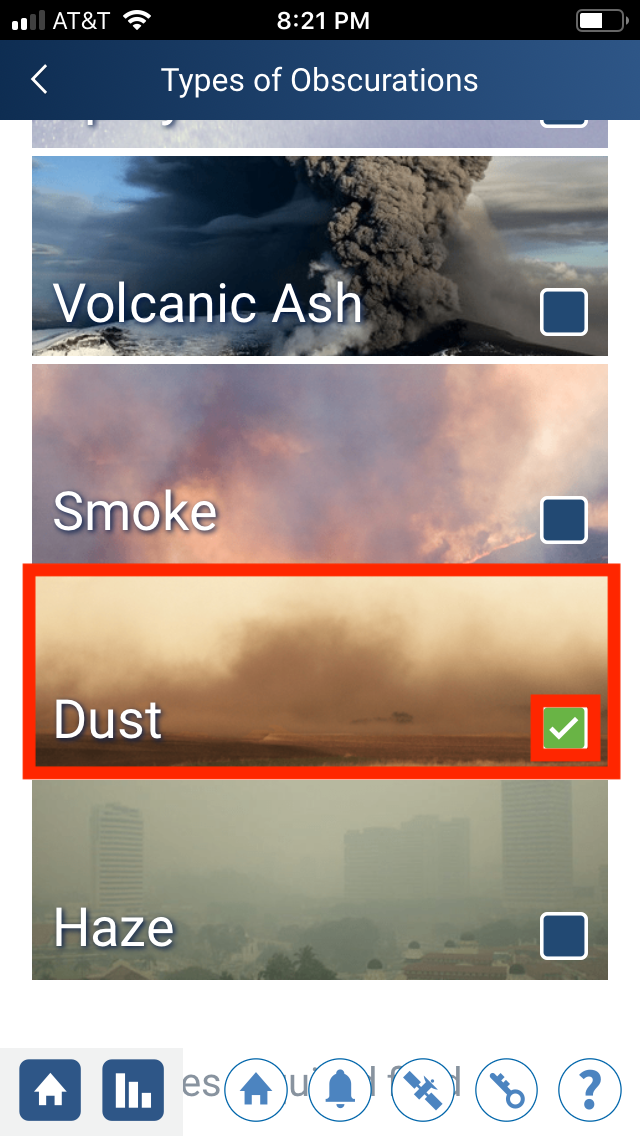 Step 6: Is the ground parched?
The app will prompt you to record the surface conditions. You are required to answer "Yes" or "No" for each category. For Dry Ground, answer "Yes" if the ground under your feet is dusty, dry, or parched. Answer "No" if the ground under your feet is muddy, moist, squishy, or there's standing water.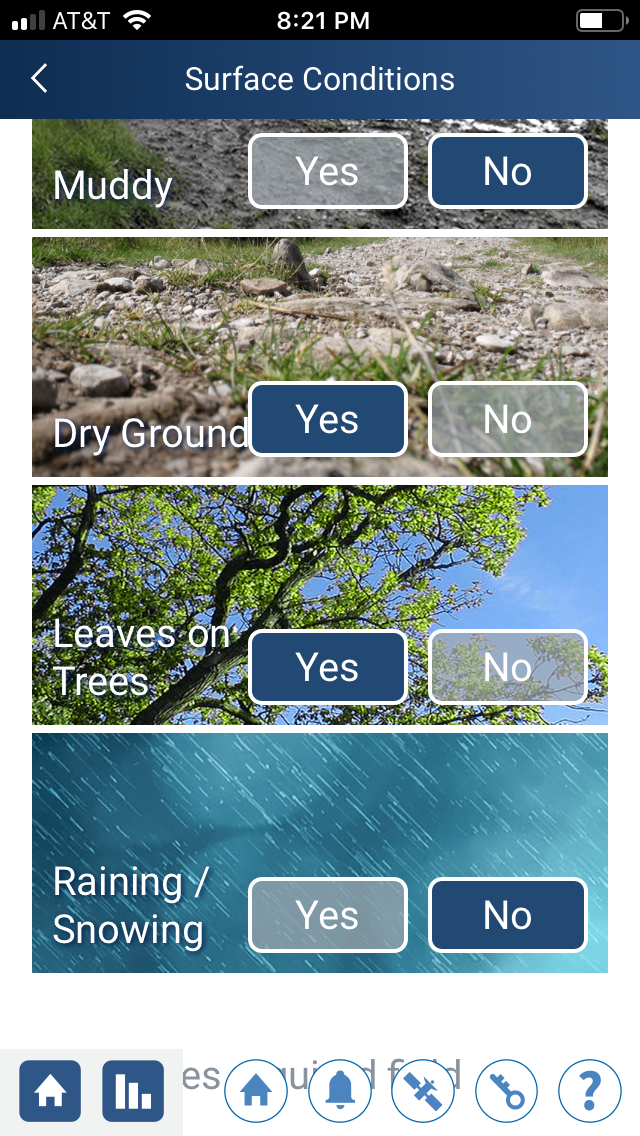 Step 7: Select Add Pictures Manually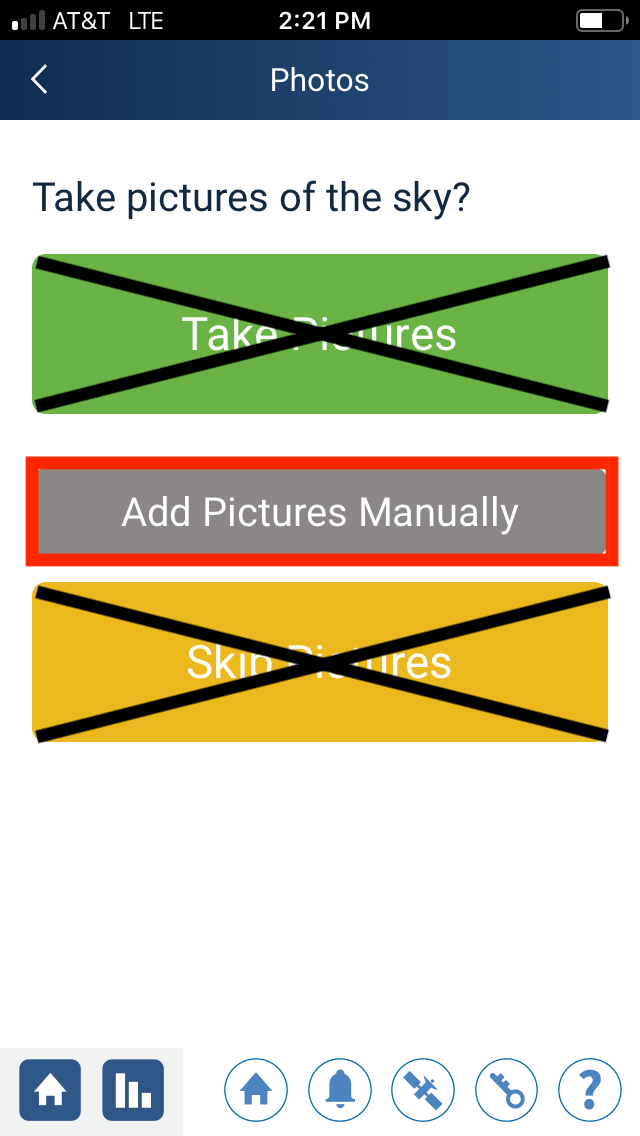 Step 8: Take pictures of the dust storm!
Make your best guess at the direction of the dust storm. In this example, the dust storm is to the north. Click on the grey camera icon under North. Click on Take Photo. Point your camera at the horizon and take a photo of the dust storm.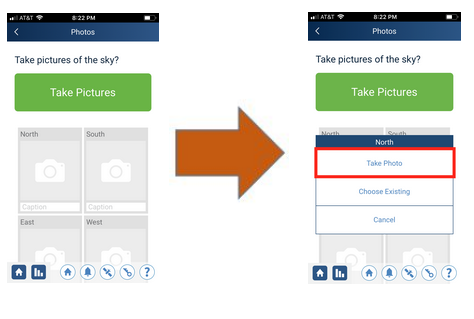 Step 9: Submit your observation to GLOBE!
Click Send Observations Now. Check the box next to your observation. Click "Send 1 Observation to GLOBE". You're done! Thank you!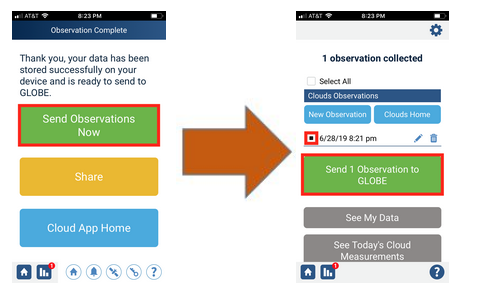 You can check out your dust storm photos on vis.globe.gov after you submit!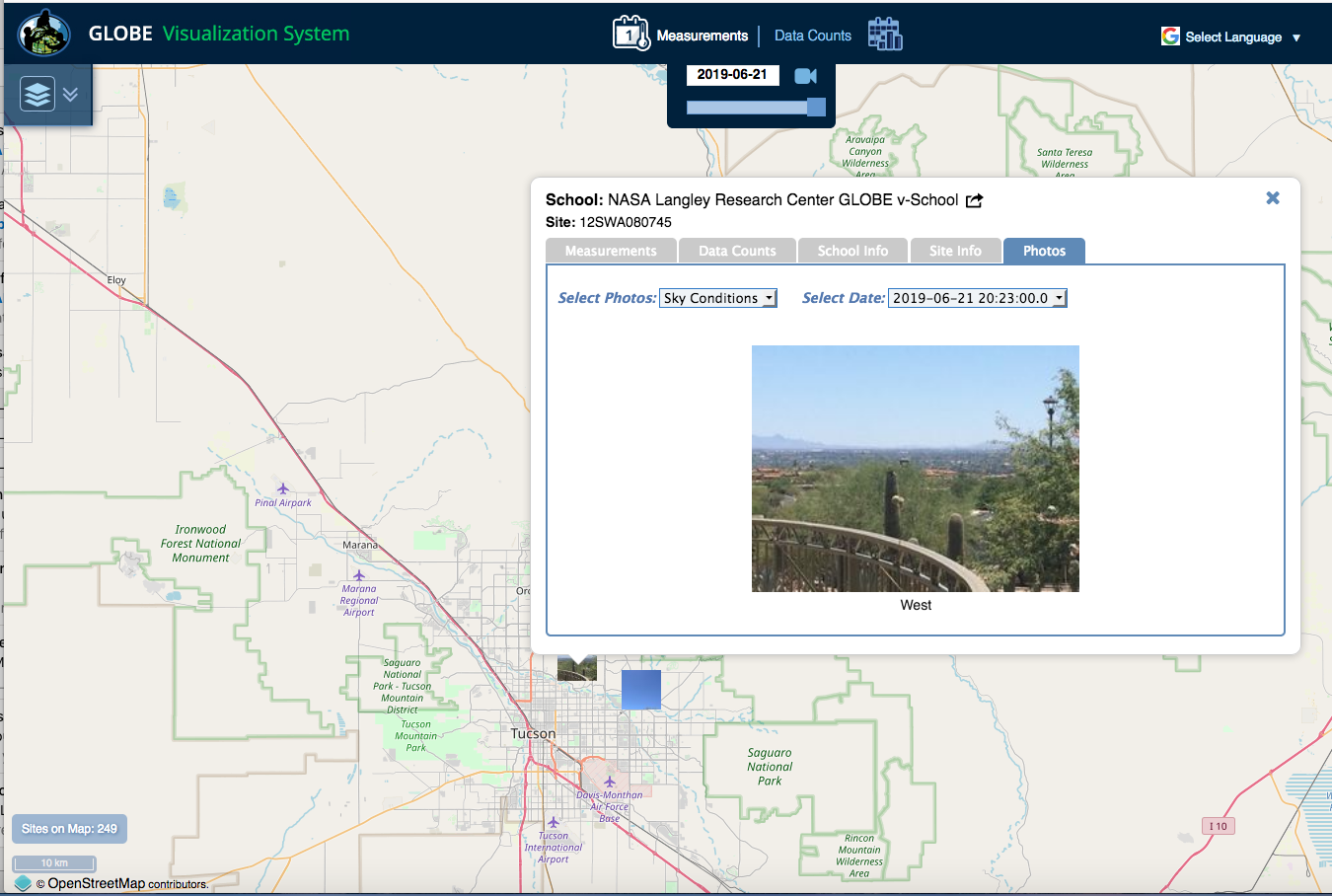 This dust observation is from Marilé Colón Robles, Project Scientist for NASA GLOBE Clouds, on 21 June 2019. She was at a NASA citizen science meeting in Tucson, Arizona and saw a dust storm approaching in the distance!