Activities Related to Aerosols
Activities Related to Aerosols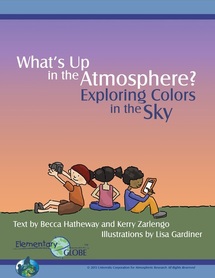 Younger students can explore the sources of aerosols and their effects in the Elementary GLOBE Air Quality Module What's Up in the Atmosphere.
Sky Color and Visibility Activities - See how aerosols can impact the color of the sky and the visibility toward the horizon.
Aerosol Sampler - Build an aerosol sampler to "catch" visible aerosols and use it to determine differences in aerosols when wind patterns change or on different days.