Activities Related to the Solar Terminator
Activities Related to the Solar Terminator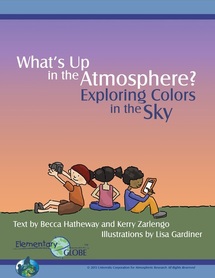 The Elementary GLOBE storybook,What's Up in the Atmosphere? Exploring Colors in the Sky has activities related to sky color at sunset.
Sky Observers is for recording an observation of the sky at sunset. This activity helps learners understand that the sky color can change, particularly with time of day.
See the Light helps learners explore properties of light and understand why the sky is blue during the day and a different color at sunset.
Coloring Page A can be used to create an illustration of the sky at sunset.