2019 YLACES Youth Environmental Science Medal Award Winner Announced
Jan 24, 2020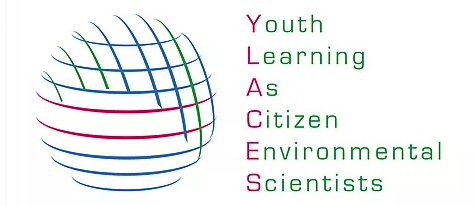 YLACES (Youth Learning as Citizen Environmental Scientists), an organization committed to advancing student engagement in science, announces Maura Duffy, Conservation Project Manager at National Aquarium in Baltimore, Maryland, USA, as the winner of its Fifth Annual Youth Environmental Science (YES) Medal.
Duffy has made a significant impact on environmental education in Baltimore and throughout Maryland through her work with the National Aquarium. She facilitates students' participation in hands-on ecosystem monitoring and restoration activities both at the National Aquarium and in collaboration with external partners.
The YES Medal will be presented to Duffy at the Maryland Association for Environmental and Outdoor Education (MAEOE) Annual Conference, 07 February, at 6:30 p.m., at the Princess Royale Hotel and Conference Center, Ocean City, Maryland.
The YES Medal is awarded annually in recognition of a significant contribution to youth learning as citizen environmental scientists. The Medal is presented with a grant to an organization of the recipient's choosing to further the organization's work consistent with the objectives of YLACES – to develop citizens with scientific habits of mind, utilizing the environment as a learning laboratory where students conduct inquiry-based research and contribute to a better collective understanding of our changing worlds.
About YLACES
YLACES assists and rewards the implementation of inquiry-based, experiential science education where students do science and contribute to understanding of our environment through recognition and financial reward programs.
Grants range from support for taking simple measurements to teacher professional development and working for pervasive inclusion of student research projects in science teaching.
For more information about the MAEOE Annual Conference, please visit www.maeoe.org. For more information about YLACES, please visit www.YLACES.org.
type: globe-news
News origin: GLOBE Implementation Office
---
Comments