01/04/2021
January 2021 Tech Update
As always, GLOBE continues to work to ensure that your "use" of the website, and associated apps, is as user-friendly as possible. In late January 2021, Phase 1 of the Data Entry app merger into GLOBE Observer will take place. Phase 1 will include the atmosphere protocols, and will allow users to add temperature, rainfall, and other atmospheric measurements directly within the GLOBE Observer app. It will also allow the general public to more easily participate with GLOBE by making observations as a citizen scientist.
>>
01/04/2021
2020 Total Solar Eclipse – Observations from the GLOBE Community
"On Monday, 14 December 2020, South America was treated to a fantastic astronomical event – a total solar eclipse. Those in the path of totality had the opportunity to experience an awe-inspiring sight – the Moon completely covering the Sun and allowing the Sun's atmosphere, known as the corona, to be seen," said Kristen Weaver (Science Systems and Applications, Inc.) in a GLOBE Observer news article highlighting the event.
>>
01/01/2021
New Year's Message to the GLOBE Community from GIO Director Dr. Tony Murphy
I'm sure we can all agree that 2020 has been a year like no other in our lives. In the effort to protect ourselves and our families, we have spent a very large part of the year on the inside looking out, in our homes, and in our heads. And, while we crave the days ahead when friends can gather together, work together, make plans together, we should remember what we have learned during this period of isolation, alone and apart.
>>
12/31/2020
GLOBE Implementation Office Welcomes New Assistant Director: Dr. Denise Yost
Dr. Denise Yost joins the GLOBE Implementation Office (GIO) on 04 January 2021 as the Assistant Director. Denise is a marine scientist, educator, and leader who is passionate about GLOBE's international hands-on environmental science and education mission. "We are excited to have Denise join the GIO team," said Dr. Tony Murphy, GIO Director. She brings a new and different leadership style that will help the team move forward as it deals with new programmatic initiatives involving revised or new processes for trainer certification, science protocol deactivation, science protocol introductions, and internal communication procedures with SSAI and the GLOBE Observer Team."
>>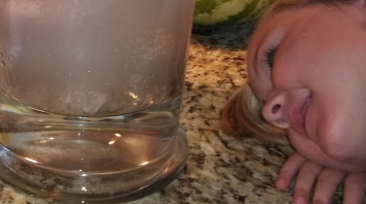 12/29/2020
U.S. GLOBE Partners: Nominations for U.S. Partner Forum Due 04 January
U.S. GLOBE Partnerships/Partners: Please consider joining the U.S. Partner Forum (USPF) or recommending someone to serve as a member. The U.S. is divided into six GLOBE regions. Each region has one representative on the USPF who works closely to guide the future of GLOBE in the United States.
>>