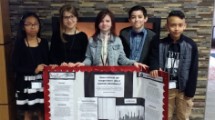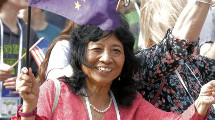 01/01/2019
Elena Sparrow Expands Science Opportunity on Two Frontiers
For more than 40 years, Dr. Elena Bautista Sparrow of the University of Alaska/Fairbanks has braved two frontiers: the study of global climate from the perspective of her home in the Arctic, and the expansion of opportunities for girls and young women to become the scientists they were meant to be.
>>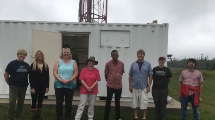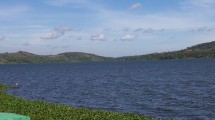 09/11/2018
Join the GLOBE Virtual Lakes Expedition
The U.S. GLOBE Office would like to invite you and your students to participate in an international virtual expedition that is taking place October 2-8, 2018 in several GLOBE countries around the world!
>>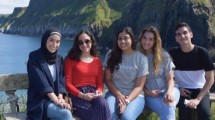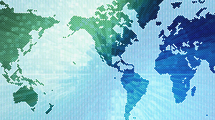 08/08/2018
From glaciers to invertebrates: who knows where the waters of the GLOBE may take you?
The headwaters that flow from the glaciers high in the Rocky Mountains to the west of Lafayette, Colorado are some of the purest waters in the world. But as it channels through the city of Boulder, the water loses its clarity, picking up human waste and trash—and making it a laboratory for Bill Meyers and his GLOBE students at Alexander Dawson School.
>>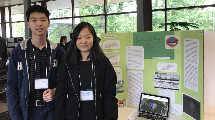 08/08/2018
Two stars from the other side of the globe explore GLOBE to chart their futures
In the spring of 2017, the U.S. GLOBE Program held six regional Student Research Symposia where teachers and students from schools across the country shared the results of their field investigations using GLOBE Program data collection protocols. In this story we profile a student-teacher team from New Jersey who brought their research to the 2017 Northeast/Mid-Atlantic Research Symposium.
>>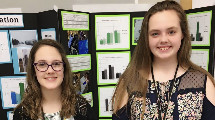 07/24/2018
For GLOBE teacher Diana Johns, every day is Earth Day
In the spring of 2017, the US. GLOBE Program, held six regional Student Research Symposia (SRS) where GLOBE data-collection protocols were used. In this series of feature stories, we profile a teacher and students from Crestwood High School in Michigan and their experience with GLOBE in the classroom and at the Midwest SRS at Purdue University in Indiana.
>>