AEROKATS and ROVER Education Network (AREN)
Learn how Diana Johns, a local Dearborn Heights Teacher, at Crestwood High School, uses the AREN Project and GLOBE to make "Everyday Earth Day."
The AREN Project is featured in NASA's Spinoff 2018.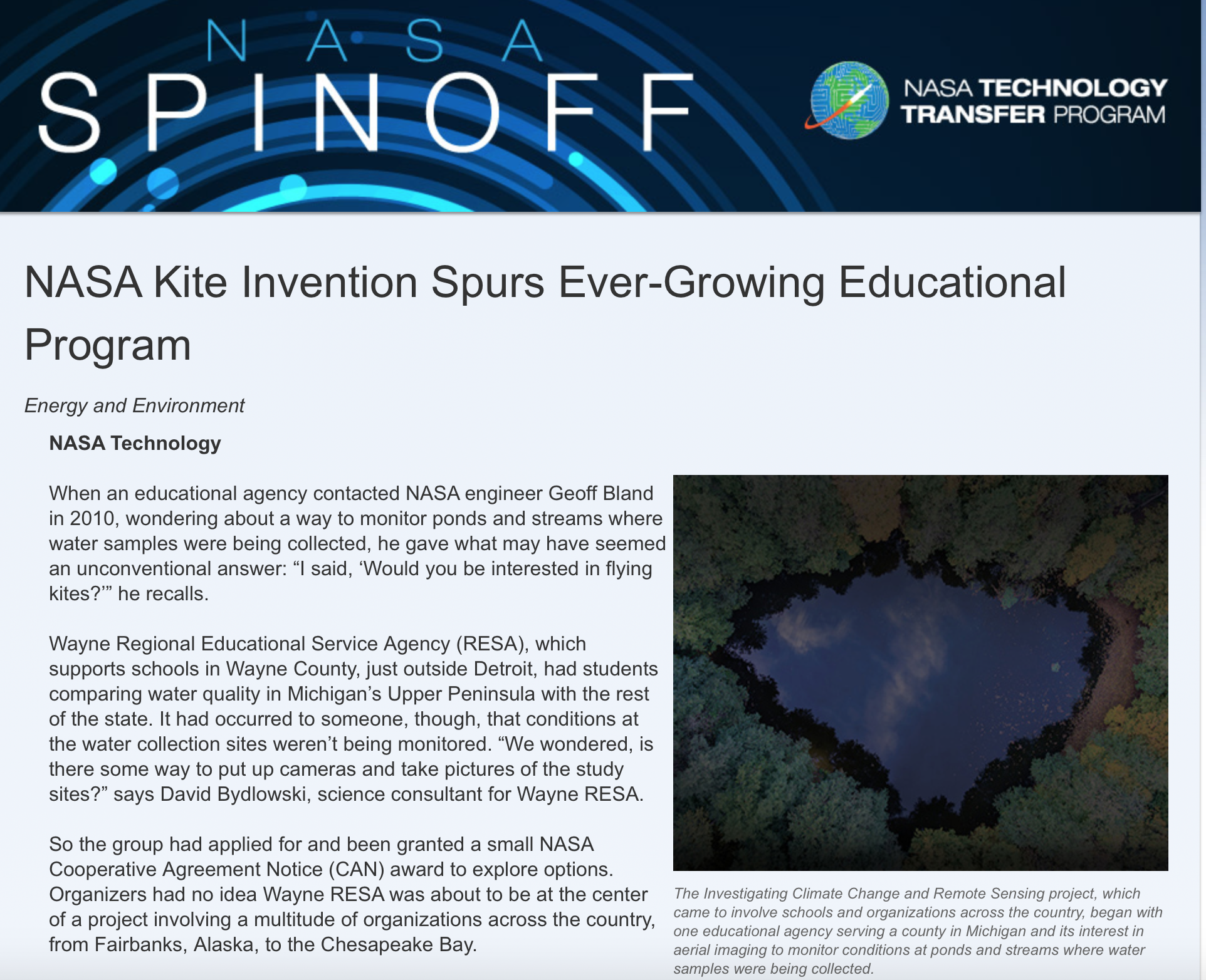 In AREN, we…..
Strive to understand our changing Earth in order to make informed decisions.
NASA helps us do that globally; AREN helps us do that locally.
In AREN, we…..
Follow protocols and procedures that help answer a science mission question, including collecting baseline data
In AREN we...
Plan and prepare for a launch
Launch kites
Attach payloads
Collect data
Conduct post-mission debrief
Analyze and share our data
NASA Science Mission Directorate Science Education
Cooperative Agreement Notice (CAN)
Solicitation: NNH15ZDA004C
Award Number: NNX16AB95A
Principal Investigator: David Bydlowski