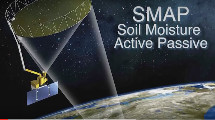 09/15/2015
Announcing the NASA SMAP Campaign for GLOBE Students
In support of the Soild Moisture Active Passive (SMAP) satellite mission, NASA has initiated a 7-month-long soil moisture measurement campaign, from 1 October 2015 through 30 April 2016, and invites GLOBE schools to participate.
>>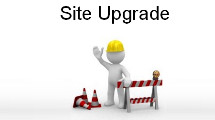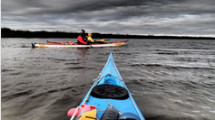 09/10/2015
Upstream Alliance Sea Kayaking Expedition Uses GLOBE Protocols
Upstream Alliance is a nonprofit organization that connects people to nature using education and leadership expeditions.On 9 September 2015, members of Upstream Alliance embarked on an 800-km, 30-day sea kayak expedition circumnavigating the Delmarva Peninsula, a large peninsula on the East Coast of the United States, using GLOBE protocols to guide their research investigations.
>>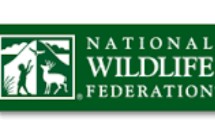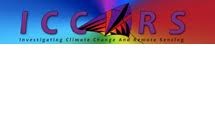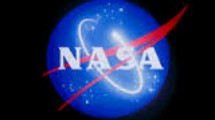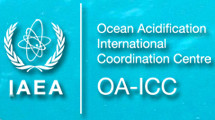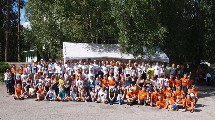 08/25/2015
GLOBE Estonia Hosts Successful GLOBE Regional Learning Expedition
GLOBE Estonia, in cooperation with the Embassy of the United States of America in Tallinn and the Ministry of Education and Science of the Republic of Estonia, hosted the 2015 GLOBE Regional Learning Expedition (GRLE) from August 3 through August 6, 2015.
>>
08/25/2015
NASA Collaborates with GLOBE to Introduce Water Exploration Webinar
On 8 September, the NASA STEM Educator Professional Development Collaborative (NASA EPDC) at Texas State University, in collaboration with The GLOBE Program, will be hosting a 1-hour webinar entitled, "NASA Elementary STEM Inquiry: Experiencing Water Exploration."
>>
08/25/2015
National Park Foundation Offers "Every Kid in a Park" Pass
Beginning 1 September, The U.S. National Park Foundation will be offering an "Every Kid in a Park" Pass to all 4th graders and their families. This free park pass is part of a new initiative to provide the next generation of American national park visitors, supporters, and advocates the opportunity to experience and explore places that are home to this country's "natural treasures, rich history, and vibrant culture."
>>