Resources
Just Released!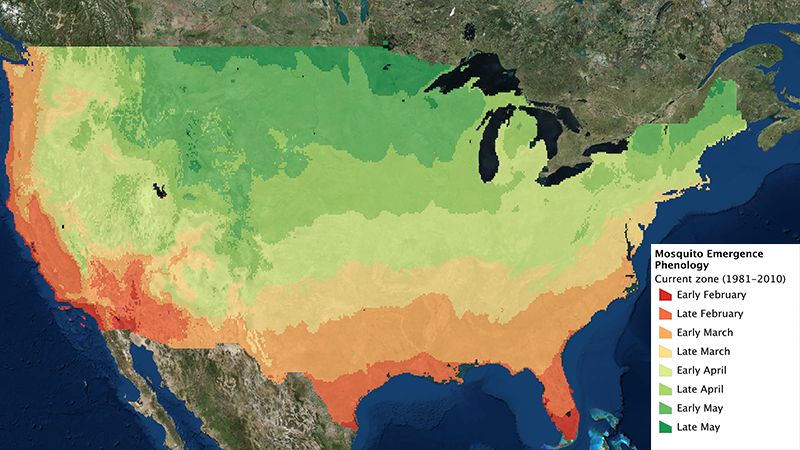 During the
March 13 Educator's Webinar,
Liz Burck, a GLOBE Mission Mosquito team member, introduced attendees to our recently developed investigation entitled, "
Local Mosquito Seasonality: Phenology (Educator's Guide)
."
Phenology is the study of the timing of biological events in the life cycle of an organism. In this investigation, students will gather data on the beginning, duration and end of mosquito season in their locality, and compare that data to daily temperature readings. An analysis of the patterns and changes in those data sets will allow students to then interpret the impact of climate change on mosquito seasonality and range.
---
GLOBE International Virtual Science Symposium
You've set your mosquito traps and successfully gathered and photographed larvae, used the Mosquito Habitat Mapper app to identify larvae and learn more about them, and collected data on potential breeding sites. Now you are wondering "so what's next?" Look no further than the 2019 GLOBE International Virtual Science Symposium (IVSS). The IVSS is a way for students from all GLOBE countries to showcase their hard work. Click here to learn more.
Science Fairs
Maybe you're not sure where to start but would like to know how to begin investigations and research for a science fair project. Click here to learn more.
General Mosquito Questions
Perhaps you just need an answer to a mosquito-related question. We've got a place just for your questions - Ask a Scientist.
More NASA datasets
Visualize NASA data in near-real time with Worldview.