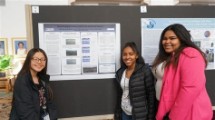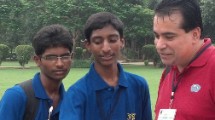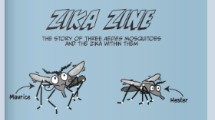 02/10/2020
Explore Zika Zine – Then Make Your Own Zika Zine Comic!
The fictional mosquitoes in the Zika Zine do the same sorts of things as real Aedes mosquitoes, which carry the Zika virus. Read the Zine to learn how Aedes mosquitoes live, and you'll discover how to reduce the number of places where mosquitoes can survive. You'll also find out how citizen scientists are helping NASA by documenting mosquito habitats with GLOBE Observer.
>>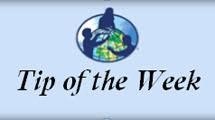 02/10/2020
GLOBE Community: Are You a "GLOBE Star?" Share Your Story – Inspiration Made Easy!
Tip of the Week: Are you a GLOBE Star? GLOBE Stars are stories of projects, people and extraordinary activities being conducted around the world in connection to GLOBE. These are our GLOBE Stars, the bright lights that spark our imagination and inspire us with news of GLOBE at work in the world. If so, GLOBE wants to hear all about it! Send your story of people, projects, or activities to share on the GLOBE website.
>>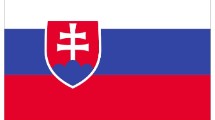 02/07/2020
GLOBE Welcomes New Partnering Country: Slovak Republic
On 31 December 2019, the Minister of Environment of the Slovak Republic, László Sólymos, and, on behalf of NASA, the Honorable Bridget Brink, U.S. Ambassador (U.S. Embassy Bratislava), signed an agreement to implement The GLOBE Program in the Slovak Republic. Špirála Network of Environmental education Non-governmental Organizations (NGOs) will serve as the Country Coordinator.
>>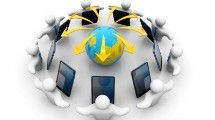 02/06/2020
Today (06 Feb) Teacher Watercooler Meetup
U.S. GLOBE Teachers: Join the GLOBE Professional Learning Community (PLC) and hear how other GLOBE teachers use GLOBE with their students during a Teacher Watercooler meet-up at 8:00 p.m. ET (USA and Canada) on Thursday, 06 February.
>>