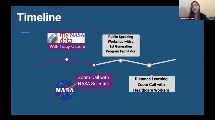 07/21/2020
GLOBE-at-Home Strategies for Success!
Although schools around the world have paused in-person learning, that hasn't stopped GLOBE Mission EARTH (GME) teachers Jessica Kunz and Zulema Gonzales from providing GLOBE-infused STEM learning for their students. During a recent round-table virtual presentation hosted by GME, these teachers shared examples of their lesson plans and strategies to engage students' STEM (distance) learning.
>>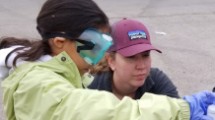 06/19/2020
Teacher Feature: A Q&A with GLOBE Teacher Hannah VanScotter
A Q&A with GLOBE teacher Hannah VanScotter. Hannah teaches a variety of science classes at Jefferson Montessori Academy, a K-12 school in Carlsbad, New Mexico, USA. Her students "all came away [from the SRS] talking about how they have more confidence in science, being able to do things like a big project they haven't been encouraged to do before."
>>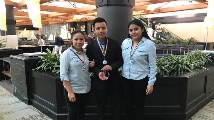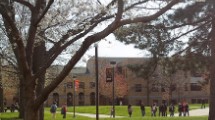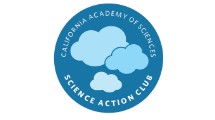 02/20/2020
GLOBE Partner California Academy of Sciences Supports Educators in Out-of-School Programs
The California Academy of Sciences has designed a nationwide out-of-school-time program that inspires middle school youth to explore and connect with nature while achieving essential science, technology, engineering, and mathematics (STEM) learning goals. The name of this program? It's called the Science Action Club (SAC). This hands-on citizen science program ignites curiosity, fosters workforce development skills, and builds STEM identity. From Anchorage Alaska to Albany New York, Science Action Club is implemented in 400-800 programs annually.
>>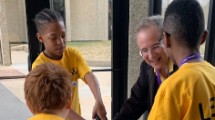 02/14/2020
GLOBE Partners Support SRS and IVSS Students through Local Symposia and Travel Support
GLOBE Partners play an integral role in the U.S. Regional Student Research Symposia (SRS) and the International Virtual Science Symposium (IVSS) by mentoring students and teachers throughout the research process. GLOBE reached out to four GLOBE partnerships that provided support through holding local GLOBE symposia and/or by funding the travel and lodging of SRS teams.
>>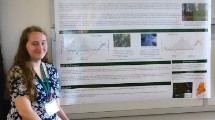 01/16/2020
For Students from Maine, SRS Delivers a Life and Learning Experience
In spring 2019 , U.S. GLOBE sponsored its fourth annual series of Student Research Symposia (SRS) in six regions across the United States. For the first time, we followed a team of four students and two teachers from Old Town High School in Maine who attended the Northeast and Mid-Atlantic SRS in Boston on 31 May and 01 June.
>>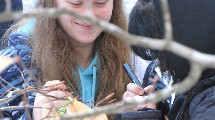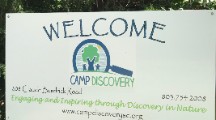 11/20/2019
NASA Langley Lead a GLOBE Camp Pilot Summer 2019
NASA Langley lead a GLOBE Camp Pilot during the summer of 2019, interacting with camps across the United States. Each of the camps incorporated GLOBE protocols, Elementary GLOBE story books, and GLOBE learning investigations.
>>