NASA GLOBE Clouds Fall Data Challenge: What's Up in YOUR Sky?
Submit photos to GLOBE by November 15, 2019.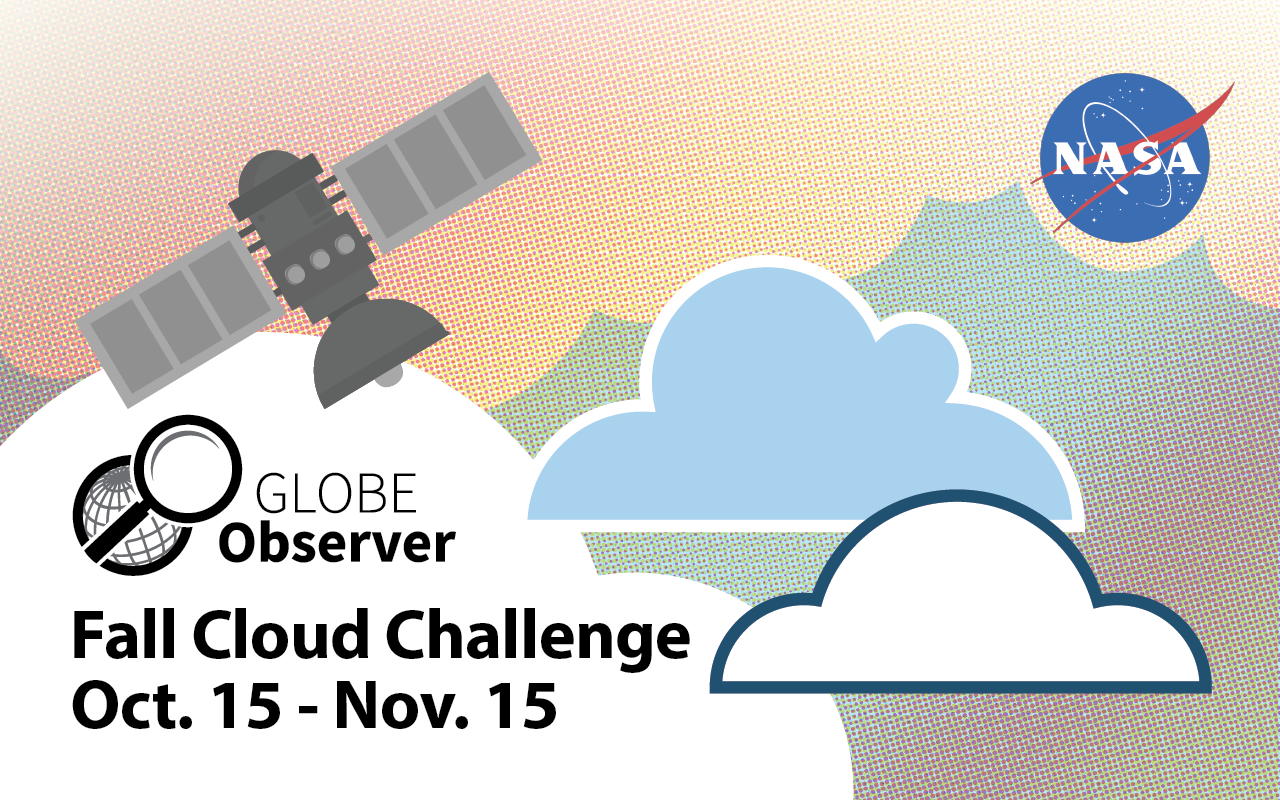 NASA is requesting YOUR help to determine "What's up in your sky". The GLOBE Clouds team wants to study differences in clouds and aerosols. The data collected during this fall challenge will be compared to results from the Spring Clouds Challenge.
Help by submitting clouds, dust, haze or smoke observations (limit of 10 per day) to GLOBE using any of GLOBE's data entry tools including the clouds tool on the GLOBE Observer mobile app.
GLOBE and GLOBE Observer participants submitting the most observations (limit of 10 per day) will be congratulated by NASA scientists with a video posted on the NASA GLOBE Clouds website. Only cloud observation entries using the GLOBE Online Data Entry website, GLOBE Data Entry app, or the GLOBE Observer app will be considered.
Who can participate? Everyone! (Students and teachers all grade levels, informal educators, and the general public)
Details of the challenge as well as tips and resources are available to help you make your observations.