"Early-bird" Registration for 2019 GLOBE Annual Meeting Ends Today: 15 May!
May 15, 2019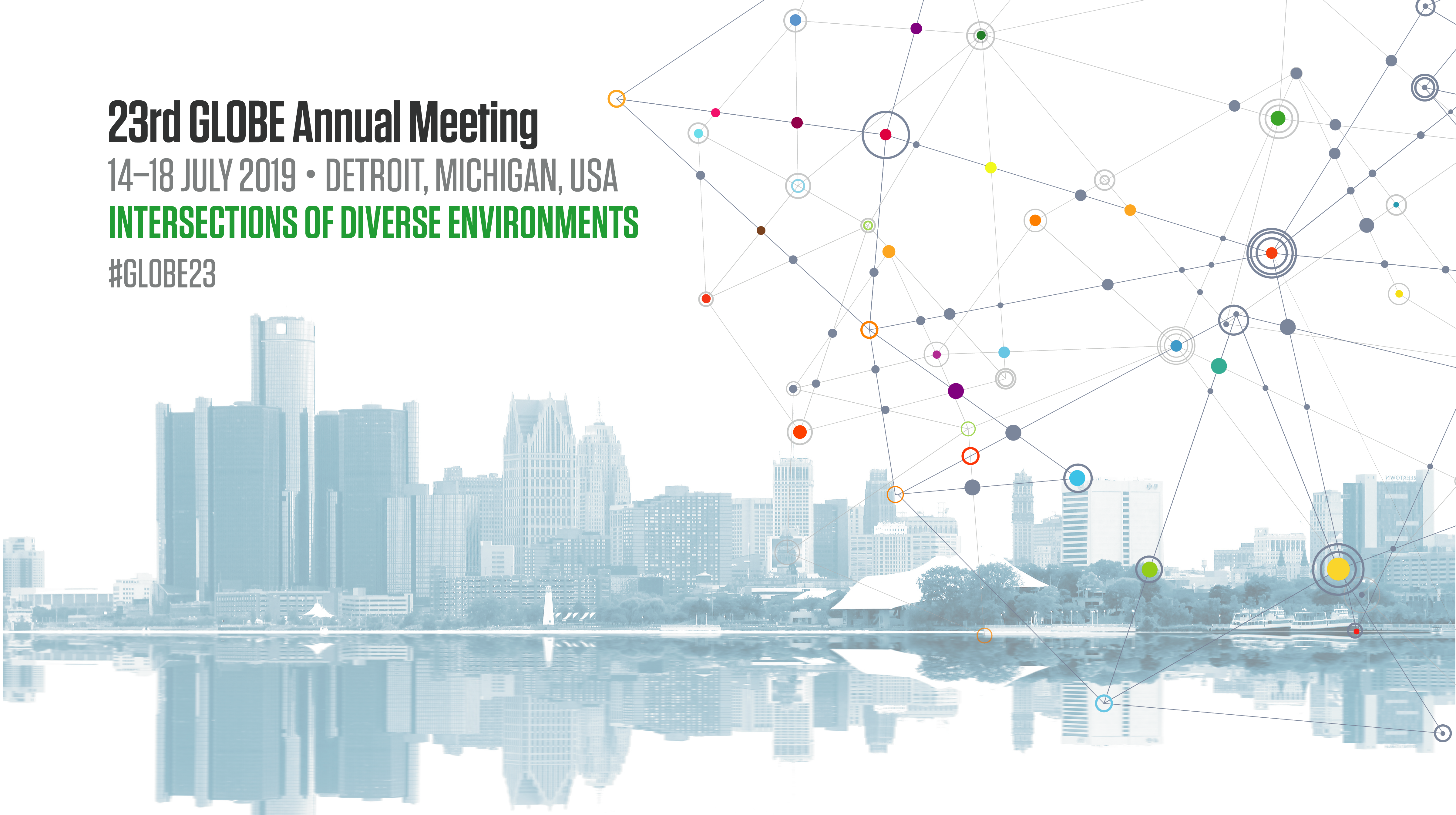 "Early-bird" (lower-price) registration for the 2019 GLOBE Annual Meeting ends on 15 May! The meeting, which will be held in Detroit, Michigan, USA, will take place from 14-18 July at The Crowne Plaza Detroit Downtown Riverfront Hotel. The Student Experience (16-18 July) will be held at the Howell Nature Center. The deadline to register for the meeting is 01 July. Space is limited, so register soon!
The theme of the meeting, which will be hosted by Dr. Kevin Czajkowski and David Bydlowski, is "Intersections of Diverse Environments." Detroit is a city positioned at the intersection of multiple types of diverse environments culturally, geographically, and economically – which is why the theme will be explored in multiple strands: Finding Nature in Urban Landscapes; Exploring Changing Environments; GLOBE and Technology; and GLOBE Gives Back.
PLEASE NOTE: Oral sessions are no longer being accepted; however, students and community members can still submit proposals for posters.
For more information on this, click here.
To learn more about the GLOBE Annual Meeting (#GLOBE23), click here.
To learn more about registration (including accommodations, air and ground transportation, invitation letters and Visa requirements, the UCAR Participant Code of Conduct, what to know about the area, and the cancellation policy) and event details, click here.
type: globe-news
News origin: GLOBE Implementation Office
---
Comments