Attending the 2019 GLOBE Annual Meeting in Detroit this Summer? Then BE with GLOBE!
May 09, 2019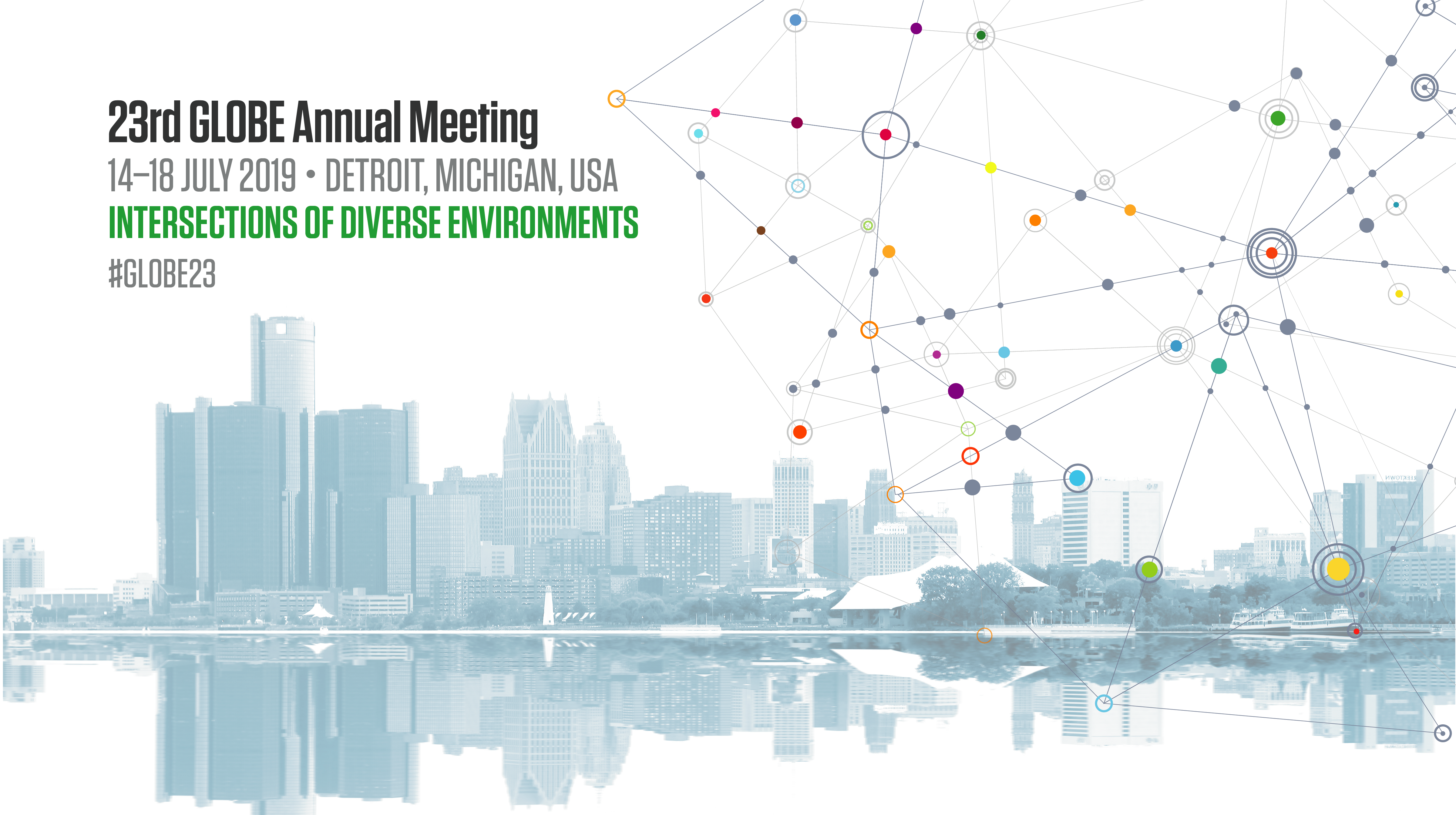 Are you planning to attend the 2019 GLOBE Annual Meeting in Detroit, Michigan, USA, this summer? Then maybe it's time for you to consider volunteering to Benefit the Environment (BE) with GLOBE!
Benefiting the environment is part of the acronym that makes up GLOBE. If you are participating in this year's Annual Meeting, you will have a chance to give back to the Detroit community through a volunteer opportunity with Hantz Farms. (There will be volunteer opportunities for everyone regardless of physical ability, and transportation will be provided.) This is an optional volunteer activity; so, if you're interested, please be sure to select "YES" to BE with GLOBE as an agenda item during your registration.
The meeting will be held from 14-18 July, at the Crowne Plaza Detroit Downtown Riverfront Hotel. The Student Experience (16-18 July) will be held at the Howell Nature Center. The theme of the meeting, which will be hosted by Dr. Kevin Czajkowski and David Bydlowski, is "Intersections of Diverse Environments."
To learn more about the GLOBE Annual Meeting (#GLOBE23), click here.
To learn more about BE with GLOBE, click here.
Remember, "early-bird" registration ends 15 May! Deadline to register is 01 July!
type: globe-news
News origin: GLOBE Implementation Office
---
Comments