NCAR Scientists Join September Lake Victoria Learning Expedition to Conduct Week-Long Training in Revolutionary 3D-Printed Weather Stations
Aug 16, 2016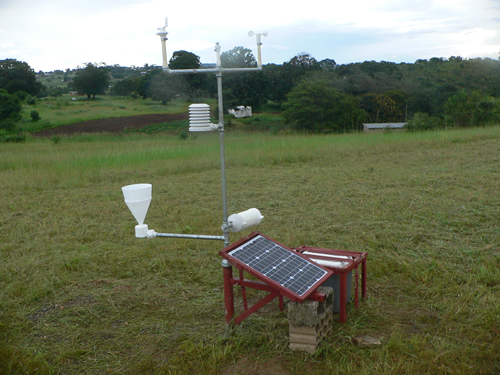 Lake Victoria Learning Expedition Update: Two scientists, Martin Steinson and Paul Kucera, from the National Center for Atmospheric Research (NCAR) will join the Expedition in September. Following the Expedition, they will hold a week-long training, 26-30 September, covering revolutionary 3D-printed weather stations.
The Expedition, which The GLOBE Program, YLACES (Youth Learning As Citizen Environmental Scientists), GLOBE Africa Regional Coordinating Office (RCO), and GLOBE Kenya invite you to attend, will take place from 18 September through 24 September 2016.
Lake Victoria is Africa's largest lake, by area, covering more than 68,800 square kilometers. It is the second largest fresh water lake in the world, by surface area, after Lake Superior in North America. Lake Victoria is the lifeblood for the people of Tanzania, Kenya and Uganda who rely on its waters for its huge fishing industry. But water pollution, over fishing and ecological destruction (through invasive species) have many worried about its future. GLOBE students and other citizen scientists in the region will be able to contribute scientifically through data collection and research on the Lake, which is sure to evolve during the course of the expeditions in years to come.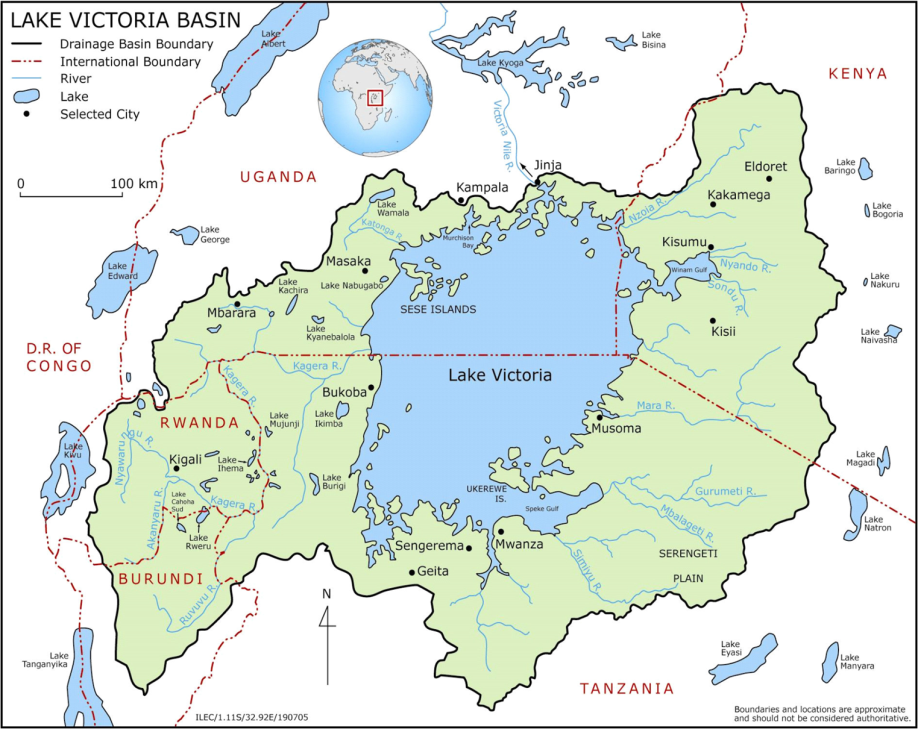 The GLOBE Africa RCO will train, equip, support, and evaluate schools on the shores of Lake Victoria in water monitoring and will engage schools around the world in learning about the lake and in comparing measurements with data from other lakes. Participants will travel around Kenya en route to Homa Bay, Kenya, including: Hell Gate, Lake Naivasha, Kericho, and the Maasai Mara Game Park. Participants will conduct GLOBE protocols (hydrology, atmosphere, among others), GLOBE teacher trainings, and school visits. (For more information, please contact Mark Brettenny at mark@globe-africa.org or Kristin Wegner at: kwegner@ucar.edu.)
The new week-long training, which will occur immediately after the Expedition, will provide training on low-cost 3D-printed weather stations. The first wave of these weather stations, which were created by weather experts at NCAR (and its managing entity, the University Corporation for Atmospheric Research), were installed in Zambia. The up-and-running stations are providing critically needed information about temperature, rainfall, winds, and other weather parameters to help farmers (with decisions regarding when to plant and fertilize crops) and communities (with critical information regarding floods and other potential disasters).
These low-cost weather stations are built primarily with 3D-printed parts that can be easily replaced if they wear out in the field. They are constructed out of plastic parts that are custom designed and can be run off a 3D printer, along with off-the-shelf sensors and a basic, credit card-sized computer developed for schoolchildren. The total cost of a station is approximately $300 (with a traditional station often costing $10,000 to $20,000, plus funding for high-cost maintenance and replacement).
Learn more today about this exciting Expedition and revolutionary training! Join us!
News origin: GLOBE Implementation Office
---
Comments
Please
log-in
to post comments