U.S. Middle School Teacher? GLOBE Weather Workshop, Boulder, Colorado, USA: 25-26 September 2019; Apply for Stipend by 28 June
Jun 13, 2019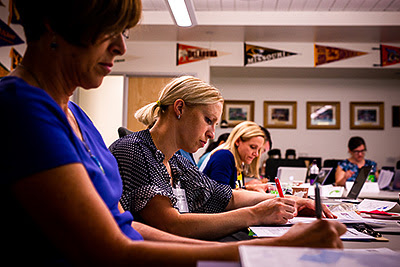 Join the University Corporation for Atmospheric Research (UCAR) and GLOBE for a free, two-day GLOBE Weather "train-the-trainer" workshop. GLOBE Weather was developed by the UCAR Center for Science Education (UCAR SciEd) for middle school students to directly address Next Generation Science Standards (NGSS). Deadline to apply is 28 June.
During this event, participants will explore the GLOBE Weather curriculum by investigating weather patterns and extreme weather events through activities, data analysis, modeling, and weather measurements using GLOBE protocols. Strategies and resources for training teachers on how to use the curriculum and help their students understand NGSS-based weather concepts (such as the uneven heating of Earth, local and global atmospheric circulation, and air mass formation and collision) will be presented.
To learn more about GLOBE Weather, click here.
Date/Location
Workshop Dates: 25-26 September 2019 (9:00 a.m. - 5:00 p.m.)
Workshop Location: National Center for Atmospheric Research (NCAR) Mesa Lab, 1850 Table Mesa Drive, Boulder, Colorado, USA.
Stipend
UCAR will directly pay participants for lodging at a pre-selected hotel in Boulder (for the nights of 25-26 September), a shuttle to and from the workshop, as well as lunch and snacks during the workshop. Participants will also be provided with a $900 stipend to help cover the cost of airfare, meals, and ground transportation. (Please plan to arrive in Boulder by the evening of 24 September. Participants will need to book their departure for either the day after the workshop, 27 September, or at minimum three hours after the workshop ends on 26 September.) Participants will be notified whether or not they were selected during the week of 08 July.
Space is limited for this workshop. Applications will be considered based on our commitment to sharing the GLOBE Weather curriculum widely and to include a broad, diverse representation of GLOBE partner participants from across the United States.
To fill out the application, click here.
Questions? Contact Emily Snode-Brenneman at emilysb@ucar.edu.
News origin: GLOBE Implementation Office
---
Comments
Please
log-in
to post comments