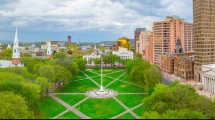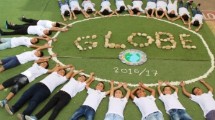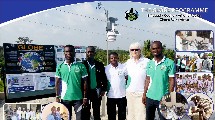 12/15/2016
Germany and Ghana Cooperation
Anna Heyne-Mudrich, Head of GLOBE Germany (Deutschland), visited Ghana in November -- bringing with her a new weather station for the Westphalian Senior High School Oyoko.
>>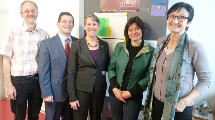 12/08/2016
US Ambassador to Switzerland visits a GLOBE school
US Ambassador Suzan LeVine visited the GLOBE school in Uzwil.She joined the class for one of the lessons on weather and atmosphere and after that shared her vision on STEM and environmental education.
>>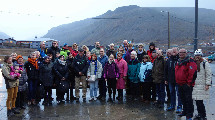 12/05/2016
Aerosols in Europe culminates by final workshop in Svalbard
Towards the end of October the project "Aerosols in Europe" culminated in a final four day long workshop that was organized in Svalbard (Norway) from 21st to 24th of October 2016. 35 participants consisting of teachers and scientists from Norway, Croatia, Czech Republic and Germany gathered to share their results from student's research projects, exchange their experiences and benefits of cooperating with various schools from different countries and receive new information from the scientists.
>>
11/21/2016
Ask questions and do research with use of GLOBE tools and instruments
Sharing experiences was one of the main goals of the GLOBE Europe and Eurasia Regional Meeting 2016. One example that stood for all was the workshop on "How to motivate students to ask questions and do research with use of GLOBE tools and instruments", conducted by Hana Svobodova and Jan Blazek from the Czech Republic.
>>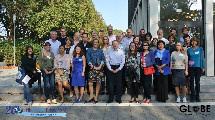 10/27/2016
GLOBE Europe and Eurasia Regional Meeting 2016 in Germany
How was the GLOBE Europe and Eurasia Regional Meeting 2016? Simply enjoyable, successful, full of discussions and new ideas for teaching and cooperation! Wonderful weather welcome more than 30 Country Coordinators, teachers, trainers and scientists from 18 European countries to Cologne, Germany to participate in the annual GLOBE Europe and Eurasia Regional Meeting. The five days (26-30th September 2016) event took place at the University of Cologne and consisted of three parts: • Country Coordinators meeting on 26 – 27th September • GLOBE Training on 27 – 28th September • MASS conference and Training on 28 – 30th September
>>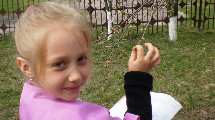 06/29/2016
Student Phenology Campaign Cherry Ukraine 2016
In 2016 GLOBE Ukraine conducted a second Student Phenology Campaign "Cherry Ukraine 2016". The aim of the campaign is to engage students in investigation of vegetation cycles of wild cherry (Prunus cerasus) and Nanking cherry (Prunus tomentosa) and to encourage to learn more about the environment.
>>
05/16/2016
GLOBE Schools awarded at the US Embassy in Prague
Czech GLOBE team with a close cooperation of US Embassy has opened exhibition. "Children of GLOBE" at the American Centre in Prague. The collection of photographs and posters introduces the story of students involved in GLOBE. As a part of this event, the most active schools were awarded for their amazing work in the GLOBE Program.
>>