2021 My Tree in Spring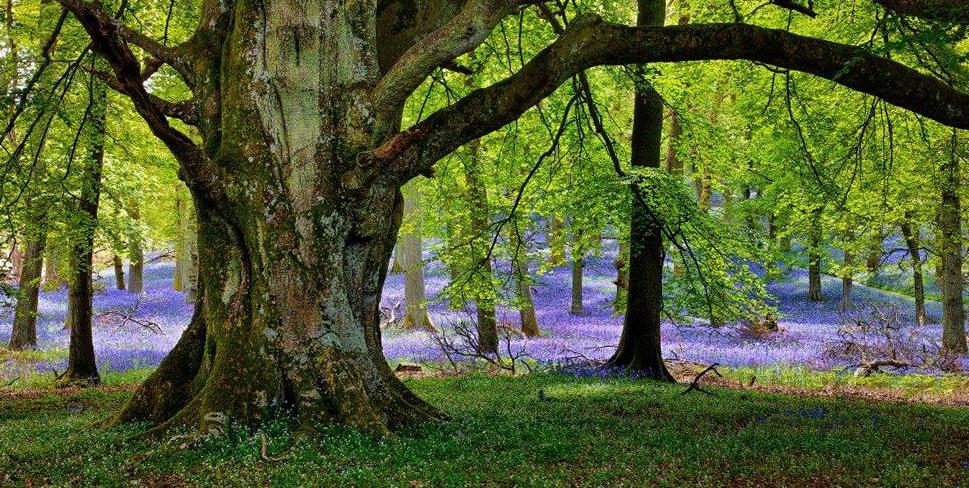 Trees are beautiful. They wake up again each spring. Observe your tree from buds to leaves and upload your measurements into the GLOBE database.
Find out how important is the role of trees in the carbon cycle.
------------------------
Campaign under Covid-19 restrictions
For many of us, it is now very difficult or impossible to continue visiting our tree. Here are some ideas, how to stay involved despite the pandemic restrictions:
Can you go outside? Do you have a tree in your garden? Observe its buds and the first leaves. Measure how fast a leaf grows.
Are outdoor activities restricted? Use GrowApp to take pictures of a tree that you can see from a window and post them to the forum.
Exchange results via Skype, Zoom, WhatsApp or any other online communication.
Call your partner teacher(s) and get to know each other. Ask your students to prepare a presentation about themselves and your school (in English).
Go through the protocol e-training (Tree and Shrub Green-Up).
We are here to help. If you have any question or ideas, please let us know at lenka.kleger@terezanet.cz.
------------------------
The 2020 Spring campaign runs from February to June.
Select one of the 7 species (Hazel, Fig, Lime, Oak, Sour cherry, Birch, Beech) that GLOBE students around Europe follow in spring.

What else can you do?
Take pictures with GrowApp and make a time-lapse video.
Share your results and pictures with other schools at the discussion forum.
Get trained in Green-up observations - protocol e-training
Get inspired by research and activities of other students.
Connect to teachers and students from other countries within the School Collaboration group.
Learn more about the role of trees in the carbon cycle. Read more.
To join the campaign, please write to Lenka Kleger at lenka.kleger@terezanet.cz.
---
"During observations, the students tend to be more perceptive as they were interested in how the weather temperature affected the budburst. They've found out which tree burst earliest and which latest, which tree's leaves grew fastest during the same weather conditions."
Rasa Gaidiene, Anyksciai distr. Troskunai Kazys Inciura Gymnasium, Lithuania
---
Activities for students
---
Badges
Schools that register can earn virtual badges and get them displayed on the school profile.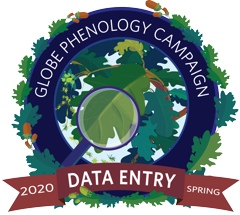 Data entry – you will earn this badge if you upload data for at least one tree into the GLOBE database, following Activity 4.
Collaboration – you will earn this badge if you share at the discussion forum or send by e-mail to lenka.kleger@terezanet.cz.:
Picture of your tree without leaves
Date of budburst
Picture of your tree with leaves
---
2020 Spring Collaboration group
Why join the Collaboration Group?
Apart from new knowledge about phenology, your students will also learn to communicate with international students. The skill that is essential when living in the 21st century.
What can you do within the collaboration group?
regularly exchange data and pictures by e-mail
plan a Skype call and discuss your experience and results
plan a phenology project together
For more information about the Collaboration Group contact Lenka Kleger at lenka.kleger@terezanet.cz.