Slovak Republic celebrated the Earth Day by joining the GLOBE Program
May 07, 2020
On 22nd April Slovakia celebrated not only the 50th anniversary of the Earth Day but also the fact that the country joined the GLOBE Program. Slovakia is the 123rd country to participate in this environmental educational program.
On the occasion the Minister of the Environment Jan Budaj met the U.S. Ambassador in Slovakia Bridget Brink. They spoke about the GLOBE Program as the innovative and interactive teaching approach about nature and the environment that is nowadays more important than ever.
Minister of the Environment said that he believed that as many schools as possible would join the program.
The U.S. Ambassador expressed her support to the program in the Earth Day greetings to Slovakia and the GLOBE Program: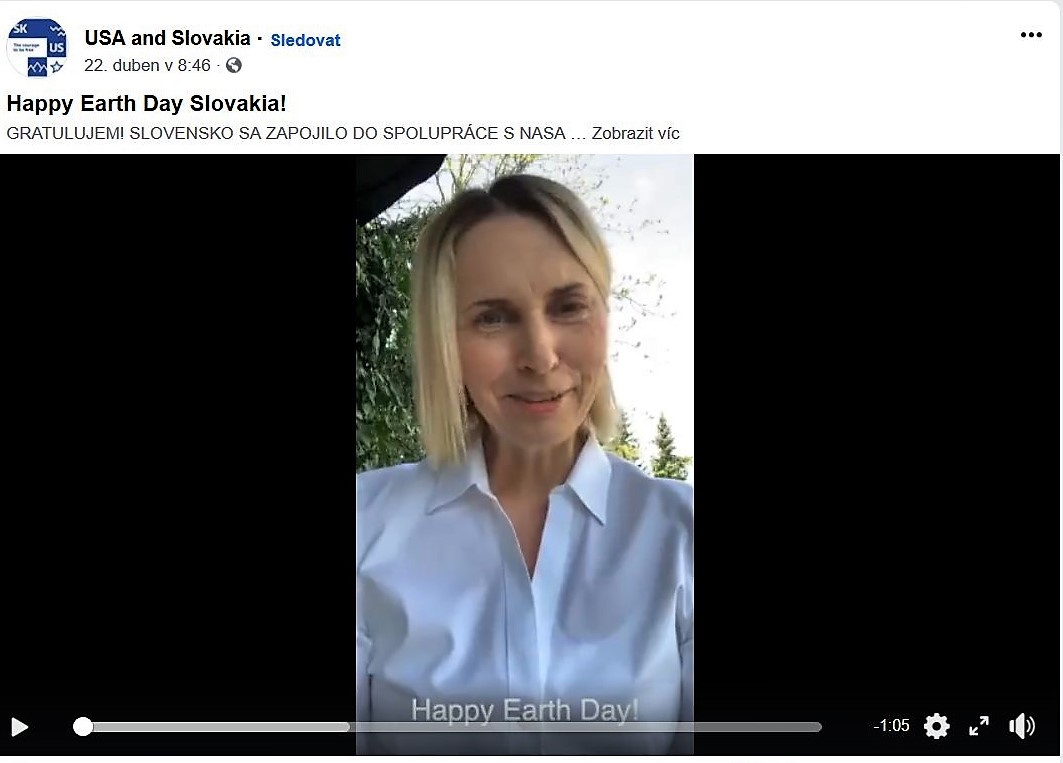 The country´s step in joining the program also received a good media coverage across the country, despite the recent coronavirus situation.
"GLOBE brings together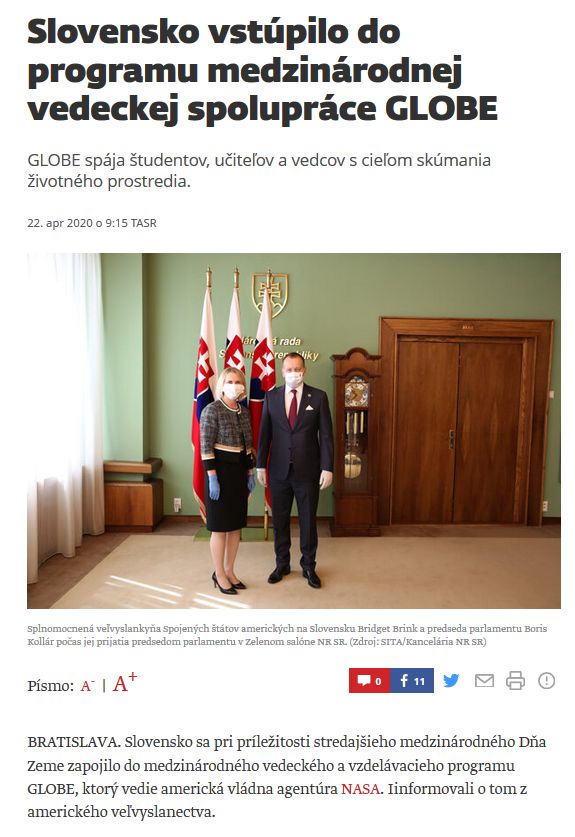 students, teachers and scientists to explore the environment at a global level. It creates an international network of students who study the environment, measure its quality and exchange useful information about the state of the environment with each other and within the international scientific community. In order to improve our environment, we need our children to understand and protect nature", it is stated in them.
On 23rd April the GLOBE community of Europe and Eurasia welcomed the Slovak Republic as its newest participating country during the on-line meeting of country coordinators. They all look forward to cooperation with the representatives of GLOBE Slovakia as well as with Slovak teachers and students.
Špirála Network of Environmental Education Non‑governmental Organizations (NGOs) will serve as the Country Coordinator. Daphne –Institute of applied ecology which is the member of Špirála, will work directly with schools, teachers and students.
type: globe-news
News origin: Europe and Eurasia
---
Comments