The GLOBE International STEM Network (GISN)
The GLOBE International STEM Network (GISN) is an international network of STEM (science, technology, engineering, and mathematics) professionals who contribute meaningfully to GLOBE students around the world involved in scientific field investigations and research projects.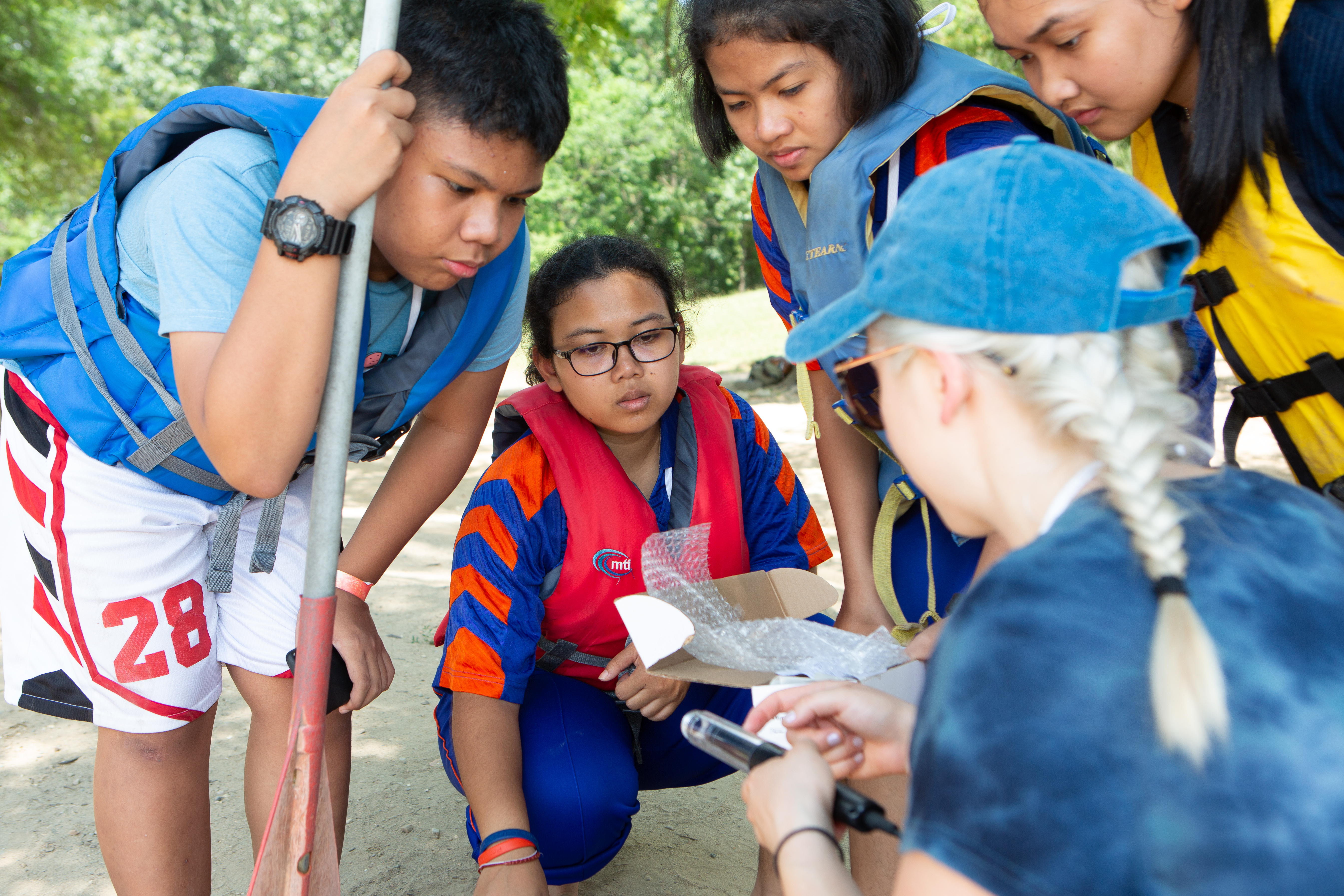 Mission: The GLOBE International STEM Network (GISN) serves to enhance environmental literacy by promoting the use and collection of GLOBE data in support of student and GISN member research, supporting and mentoring students and other GISN members in their Earth science investigations, and collaborating with teachers and STEM professionals around the world.
Vision: To foster a global community of STEM professionals who cultivate local research that contributes to a global understanding of Earth system science for students, teachers, and other STEM professionals.
Why scientists participate in GLOBE
GLOBE is a science and education program that coordinates activities integrated into local and regional communities. The GLOBE community includes 125 countries, over 150 U.S. partners, and tens of thousands of trained teachers who, together with their students, gather quality scientific data about the environment.
GLOBE students, ranging from elementary to undergraduate level, have contributed over 140 million measurements to the GLOBE database for over 23 years. These measurements, covering most Earth system science research areas, have been used in inquiry-based Earth science projects, and can be used to supplement standard research data.
GLOBE students can collect additional data related to your research, thereby expanding your observation network. GISN members can Propose a Field Campaign or Propose New Protocols, adding an unique opportunity to establish an international component to your research.
GLOBE students want to be a part of real-world, cutting-edge science that matters to them, their community, and scientists. GLOBE scientists and STEM mentors contribute to science education in a unique way by enhancing student interest in science and increasing scientific literacy.
STEM professionals can use GLOBE materials to improve their learning activities and to complement the outreach component from their research projects. (Some examples about how scientists use GLOBE in their researches could be found in peer review papers here: GLOBE Publications)
Interested in becoming a member?
In order to be a member of the GISN, you must be a STEM professional, reside and/or be employed in a GLOBE country, and meet one of the following criteria:
Hold a Master's or Ph.D. in a science, technology, engineering, or mathematics (STEM) field
Be working toward a Ph.D. in a STEM field
Hold a B.S. in a STEM field, plus have at least five years' experience working in a STEM field
Early Career STEM Professionals are a sub-group of the GISN, and must be upper-level undergraduate or master's students pursuing a degree in a STEM field or be a recent graduate working in a STEM field but have fewer than five years' of professional experience
The complete list of of GISN members can be found here:
GISN Members
---