GLOBE Community: There are Tutorials for That – Using the GLOBE Website Made Easy!
Nov 04, 2019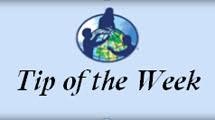 Tip of the Week: New to the GLOBE Website? Then check out these easy-to-use resources designed to help you understand, and work with, the various parts of the GLOBE website.
These tutorials and "cheat sheets" cover:
Setting up Your Data Site
Entering Measurement Data
Retrieve and Visualize Your Data
Setting up Your GLOBE Account
Creating Student Accounts
Collaboration
To check out these resources, click here.
If you have questions about this, or need assistance, please send an email to at help@globe.gov.
type: globe-news
News origin: GLOBE Implementation Office
---
Comments