Participating in 2020 U.S. SRS? Check Out These Student Resources
Jan 30, 2020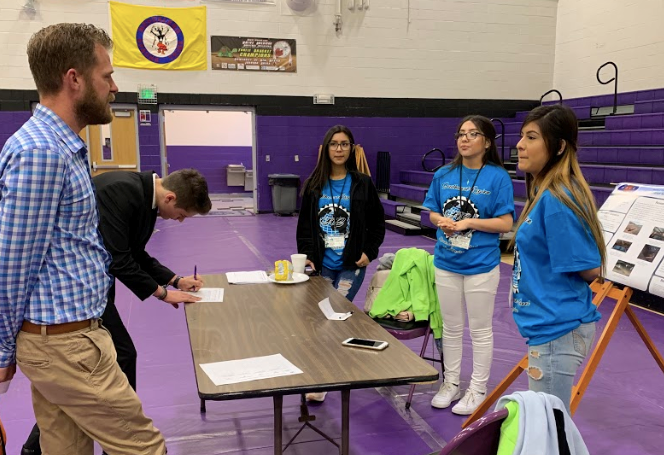 Are you getting ready to present at a 2020 U.S. Regional Student Research Symposia (SRS)? There are resources available to participating students. Students in 5th to 12th grade from across the United States have the opportunity to come together at one of six face-to-face regional SRS events to share the results of field investigations using GLOBE program protocols or data from the GLOBE database.
At SRS events, students present research through a poster presentation, discuss research with both scientist reviewers and peers, and talk with other students about their research and provide them with feedback. (To see the peer Follow this link to see the peer and reviewer feedback forms.)
Student Resources
For links to student resources, including a suggested timeline for completing projects in time for the SRS events, steps in the scientific process, a guide to asking questions, and additional links and tutorials, click here.
2020 SRS Schedule
The schedule for the 2020 SRS is:
Northwest Region: 23-24 April (Fairbanks, Alaska)
Pacific Region: 01-02 May (Moss Landing, California)
Midwest Region: 01-03 May (Madison, Wisconsin)
Southeast Region: 07-09 May (Little Rock, Arkansas)
Northeast/Mid-Atlantic Region: 08-10 May (Avon, Connecticut)
Southwest: 15-17 May (Austin, Texas)
To learn more about the SRS, click here.
type: globe-news
News origin: GLOBE Implementation Office
---
Comments