GLOBE, NOAA, and "NASA At Home" Resources for Teachers and Students
May 07, 2020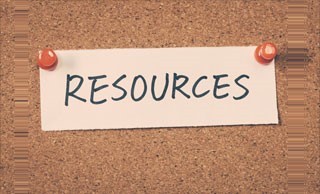 The GLOBE Program would like to point out a few resources for teachers and students seeking innovative and exploratory learning adventures.
GLOBE Resources:
Check out the grade-specific lists of GLOBE protocols and activities that can be done indoors:
National Oceanic and Atmospheric (NOAA) Resources:
To access NOAA's most popular educational resources designed to help students safely hunker down while learning about the ocean and atmosphere, click here.
"NASA at Home" Resources:
NASA wants to be sure that every student, educator, and lifelong learner has access to the resources and inspiration of NASA to continue their studies or enrich their ongoing journey. Below you will find access to everything from formal lesson plans to amazing imagery and stories about how science and exploration are lifting our world. There will also be ongoing opportunities to chat and interact with scientists directly.
WASHINGTON, D.C. (KETK) by Sue Necessary– Posted: Mar 28, 2020 / 03:16 PM CDT
If you're looking for ways to keep young ones engaged during this enforced break from school, NASA has got you covered. It has put together a range of resources and activities for students of every age, focusing (naturally) on STEM, with videos, activities, crafts, and so much more.
And if you've ever wanted to be part of a NASA project but aren't sure you're cut out for space, never fear. NASA still wants you! The agency has countless projects underway and is offering "citizen scientists" the chance to contribute to ongoing research. You, too, can be a scientist at home.
But if you're the cautious type and want to "see" what you're getting into, NASA's got you there, too. The website offers virtual tours (yes, even of the Hubble Space Telescope and International Space Station) and an Aeronautics AR app for Android and iOS that puts you at the controls of a NASA aircraft.
NASA at Home also has podcasts, ebooks, and videos that bring the universe and its wonders to you. Even if all you want to do is look upon the universe and marvel, NASA has galleries that will leave you starstruck.
And now that our world seems to be shrinking around us, it's nice to remember that there is something so much bigger, so much more beautiful than our current reality, and that it all is as close as our nearest screen.
- - - - -
Please share your stories with NASA on social media, about what you're learning and how you're using digital resources to continue your education during this time. Use #NASAatHome. NASA looks forward to hearing from you, and keep checking back often as new content will regularly be added to the page.
To access NASA at Home, click here.
type: globe-news
News origin: GLOBE Implementation Office
---
Comments