A3Sat: To Observe the Earth and Visualize the Future
Jan 27, 2021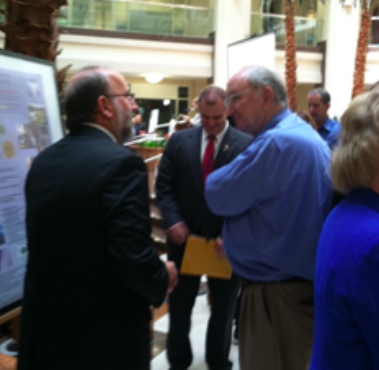 GLOBE Partner John Moore describes an exciting new project that connects GLOBE protocols with remotely sensed data.
Utilizing three major themes, or perhaps operational tasks, used by remote sensing professionals in the Geosciences (i.e. Acquire, Analyze, and Apply), the A3Sat Project will introduce precollege students to the importance and applications of the Geosciences, as well as engineering and technology components generally not found in the K-12 community. The data and/or imagery provides a wide range of innovative and transformative opportunities to develop proficiencies, gain experience, and explore career pathways that are not readily available to the pre-college community thus broadening participation in STEM career pathways.
The A3Sat project will allow students to build an active model mirroring many aspects of an authentic CubeSat design engineers use for launch into space. A large number of sensors that will be onboard A3Sat come from an integrated board known as the Enviro+. The data from all of these sensors are both recorded and time stamped in a log file as well as displayed as an overlay in both the visible and infrared camera views.
Temperature
Air Pressure
Humidity
Light Levels
Oxidation and Reduction
GPS Location
Visible Light Video and Images
Infrared Light Video and Images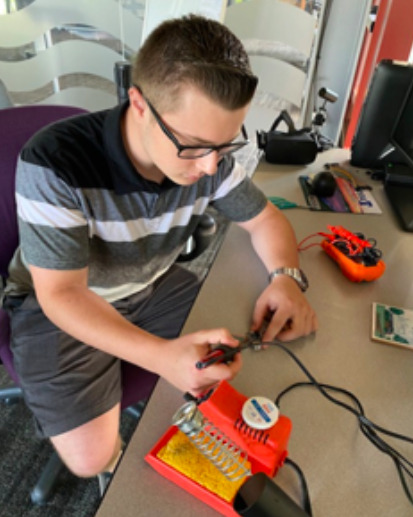 CubeSats are playing an ever-increasing role in the Aerospace community from observing the Earth system to providing guidance for satellite missions to Mars. Regardless of the specific application, it is clear that developing workforce readiness skills in these areas will play a major role in the next generation of Earth System and Computer Scientists, Aerospace engineers, and future STEM professional in general as they confront current and emerging issues impacting our planet and the human race. These types of authentic experiences can no longer wait to be explored only at the college or university level, they must begin in the precollege community. This project will result in broadening participation and creating diversity within these communities due to the interdisciplinary requirements of such a project. It should be noted that Next Generations Science Standards, Technology Standards, and STEM guidance all support this type of initiative.

The goal of the A3Sat project is to design a relatively inexpensive set of parts and 3D printed models which can be put together in a kit to build a CubeSat data collection device. Once assembled, the CubeSat can be lifted into the air with a UAV and data can be collected for review and or analysis. This kit would enable schools and educational institutions to better teach about data science, environmental science, coding, and electronics where all four components of STEM are addressed. This offers educators a new and more interesting method by which they can communicate a message to students while providing an authentic hands-on experience in both a memorable and fun way and hopefully lead to career pathways of building and launching CubeSat space hardware in the student's university experience preparing them for unknown opportunities in the government and private sector workforce.
Images: Top - John D. Moore, NJ GLOBE Partner Director and GLOBE Mission Earth investigator, speaks to Robert Twiggs (Stanford University) Co-Developer of the CubeSat at an NSF event. Robert Twiggs is an Advisor to the project along with Dr. Jin Kang, Director of the US Naval Academy Small Satellite Program. Bottom- Max Friedman, Senior Pre-Engineering student at the Burlington County Institute of Technology and Intern at the Institute of Earth Observations designs, and develops A3Sat hardware.
News origin: United States of America
---
Comments