07/23/2015
United Nations' International Youth Day Event 12 August
The United Nations' (UN) International Youth Day is celebrated on 12 August every year in order to recognize the efforts of the world's youth in enhancing global society. The goal is to promote ways to engage youth in becoming more actively involved in making positive contributions to their communities.
>>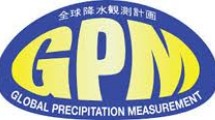 07/23/2015
GLOBE Teachers – NASA's GPM Mission Looking for "GPM Master Teachers"
Are you a GLOBE teacher actively using GLOBE protocols with your students? Then NASA's Global Precipitation Measurement (GPM) mission is looking for you! NASA is seeking a small cadre of "GPM Master Teachers" to learn about how NASA missions study our home planet, and to share what they learn with their students and fellow teachers.
>>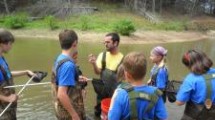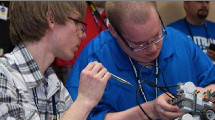 06/04/2015
NASA Opportunities for Students
NASA encourages students to engage all sorts of challenging activities and competitions to expand their minds through creativity, innovation and attention to detail, the same hallmarks of spaceflight. Read about several opportunities currently being offered in science, 3D modeling and film making, for US and International students.
>>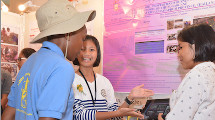 05/11/2015
2016 GLOBE International Virtual Science Fair
The GLOBE Program is pleased to announce the 2016 GLOBE International Virtual Science Fair! As part of GLOBE's 20th Anniversary celebration, we are asking GLOBE students to share their research with the world.
>>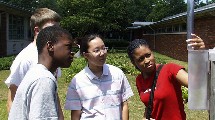 05/08/2015
GLOBE Salutes Schools Making the "Data Count" During Earth Week Challenge
In celebration of Earth Day 2015, and GLOBE's 20th Anniversary, more than 240 schools answered the call to not just count the data, but to make the data count. More than 160,000 measurements were added to the GLOBE database during the Data Entry Challenge that took place over Earth Week (20-24 April).
>>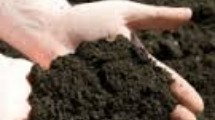 05/06/2015
SMAP Captures Views of Global Soil Moisture
Data from the radiometer instrument on NASA's Soil Moisture Active Passive (SMAP) observatory have led to the creation of new maps of global soil moisture. The new images (each a composite of three days of SMAP radiometer data, collected in April) show the volumetric water content in the top 2 inches (5 centimeters) of soil. These uncalibrated soil moisture images will be evaluated during the calibration and validation phase of SMAP's science mission, which begins on 10 May.
>>