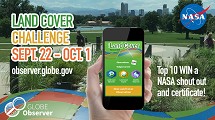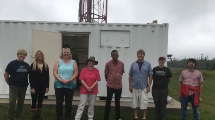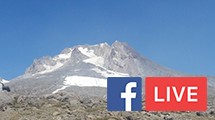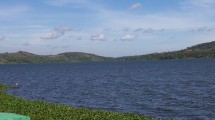 09/11/2018
Join the GLOBE Virtual Lakes Expedition
The U.S. GLOBE Office would like to invite you and your students to participate in an international virtual expedition that is taking place October 2-8, 2018 in several GLOBE countries around the world!
>>
09/05/2018
Creating a Network of Support for Student Research Projects
Purdue University has advertised to teachers throughout Indiana to submit student research projects to the Indiana Virtual Science Symposium. The deadline for submitting projects is November 21, 2018. Throughout the development of their projects, students have the opportunity to receive feedback by utilizing a Google Form: https://goo.gl/forms/WIRZE5ZXMgpBVKOq1 Requests for feedback submitted by students on this form will be reviewed and answered by a panel of Purdue graduate students. The Top 2 projects will be recognized with the College of Science Staff and Faculty Choice Awards and will receive travel support to the Midwest Regional Science Symposium (May 2019). Final comments on submitted Google DOCs and winners of the CoS SFC Awards will be announced no later than Friday, December 7, 2018.
>>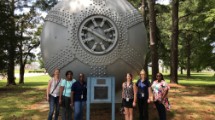 09/04/2018
NASA Langley GLOBE Teacher Internship: Summer 2018
The NASA Langley GLOBE Partnership hosted seven GLOBE teacher interns for 10 weeks this summer in Hampton, Virginia. The interns participated in a variety of learning experiences that included connecting with NASA scientists, engineers and educators, daily GLOBE data collection and protocol exploration.
>>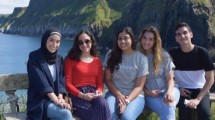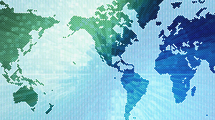 08/08/2018
From glaciers to invertebrates: who knows where the waters of the GLOBE may take you?
The headwaters that flow from the glaciers high in the Rocky Mountains to the west of Lafayette, Colorado are some of the purest waters in the world. But as it channels through the city of Boulder, the water loses its clarity, picking up human waste and trash—and making it a laboratory for Bill Meyers and his GLOBE students at Alexander Dawson School.
>>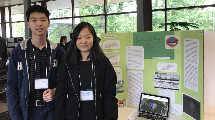 08/08/2018
Two stars from the other side of the globe explore GLOBE to chart their futures
In the spring of 2017, the U.S. GLOBE Program held six regional Student Research Symposia where teachers and students from schools across the country shared the results of their field investigations using GLOBE Program data collection protocols. In this story we profile a student-teacher team from New Jersey who brought their research to the 2017 Northeast/Mid-Atlantic Research Symposium.
>>