2019 Regional Meeting and Training for Europe and Eurasia
Event Date: 10/21/2019 - 10/31/2019
Location: Trieste, Italy
21 – 25th October 2019, Trieste, Italy

Dear GLOBE Country Coordinators, Trainers, Teachers and Partners,
We are pleased to cordially invite you to the GLOBE Regional Meeting for Europe and Eurasia, which will be held in Trieste, Italy. The Meeting is organized in cooperation with GLOBE Europe and Eurasia Board, GLOBE Program Europe and Eurasia Region Coordination Office, GLOBE Italy and GLOBE Implementation Office.
The event, which is included in pro ESOF, will consist of two parts:
Please, note that the registration is closed now.
FOR PARTICIPANTS OF THE CONFERENCE AND TRAINING (Teachers, Educators and others):
FOR PARTICIPANTS OF THE REGIONAL MEETING (Country Coordinators and Deputy Country Coordinators):
For CCs/Deputy CCs applying for financial support: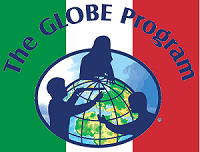 Contact
For further information, please contact
Dana Votápková, Bára Semeráková, Lenka Kleger

GLOBE Europe and Eurasia Region Coordination Office

Email: ee.region.globe@gmail.com

Mobile Phone Dana: +420 732 107 910

Mobile Phone Bara: +420 773 503 036

Mobile Phone Lenka: +420 608 240 804

Skype: danavotapkova

Skype: bara.semerakova

Sandro Sutti

Country Coordinator of GLOBE Italy

Email:sandro.sutti@gmail.com

Phone:+393338054566

Lorella Rigonat

Country Coordinator of GLOBE Italy

Email:rigolory@yahoo.it

Phone: +39043132550
Event Topics: Meetings
type: globe-events
Events origin: Europe and Eurasia
Comments