Join the 04 March U.S. Regional SRS Webinar on GLOBE Visualization System
Feb 25, 2020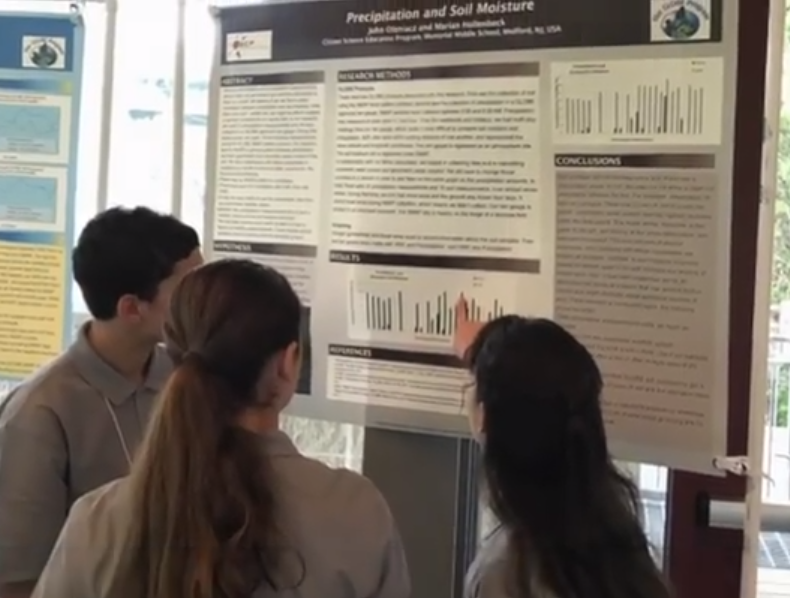 U.S. GLOBE Teachers: Are you participating in the 2020 U.S. Regional Student Research Symposia (SRS), where students in 5th to 12th grade from across the country come together at one of six face-to-face regional events in order to share the results of field investigations using GLOBE protocols or data from the GLOBE database?
If so, please join the U.S. SRS webinar on 04 March (Wednesday, 4:00 p.m. EST). During this webinar, participants will learn how to use the GLOBE Visualization System in order to view and interact with data measured across the world. Participants will find out how to map, graph, filter, and export data. Graphs from the Visualization System can be exported and used on your GLOBE research poster.
To register for the webinar, click here.
2020 United States Regional SRS Schedule.
The schedule for the 2020 SRS:
Northwest Region: 23-24 April (Fairbanks, Alaska)
Pacific Region: 01-02 May (Moss Landing, California)
Midwest Region: 01-03 May (Madison, Wisconsin)
Southeast Region: 07-09 May (Little Rock, Arkansas)
Northeast/Mid-Atlantic Region: 08-10 May (Avon, Connecticut)
Southwest: 15-17 May (Austin, Texas)
For more information on the U.S. SRS, click here.
type: globe-news
News origin: GLOBE Implementation Office
---
Comments