2020 Spring Tree Campaign Builds a Bridge between Malta and Israel
Jun 11, 2020
On 25 May, students, teachers, and country coordinators from Malta and Israel met to conclude and celebrate a four-month long collaboration that connected schools from both countries through spring tree changes observations and activities.

"I am very happy to observe a fig tree, do research and learn about fig tree importance, meaning and traditions in Israel," said 11-year-old Julian Saliba from Gozo College Middle School in Malta, expressing his feelings about Malta and Israel's spring collaboration. On 25 May, Julian and students from both countries met online with teachers, GLOBE country coordinators, and GLOBE Regional Coordination Office representatives.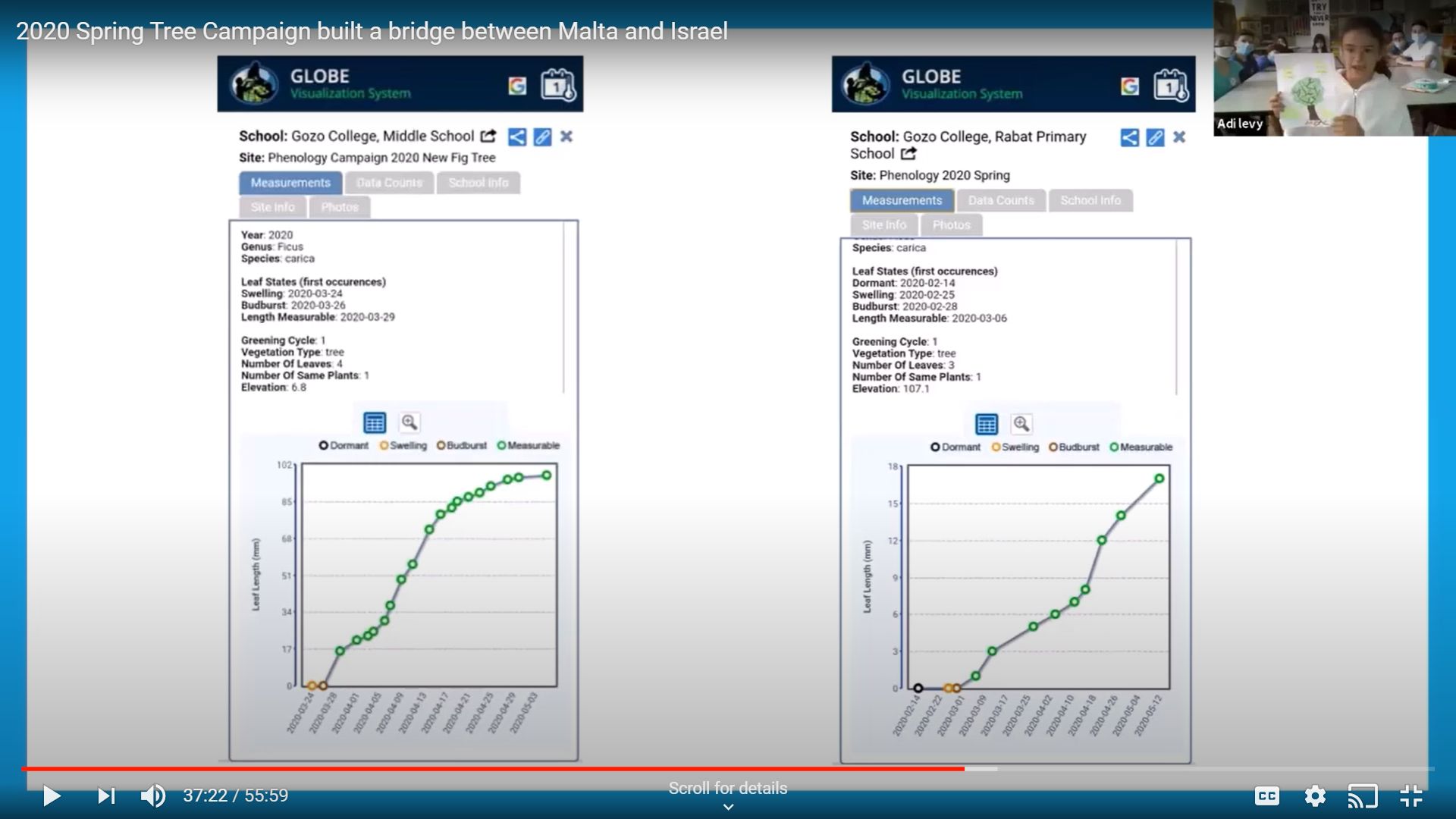 The pleasant and vibrant meeting was opened by Ramona Mercieca, the Deputy Country Coordinator of Malta, who in her presentation (download) depicted the cooperation and the results of the students' work. Together with the Israeli Country Coordinator, Refaela Babish, they encouraged students and teachers to describe their experiences of working together and observing the spring change of trees.
Distinguished guests, Christopher Green and Ellen Schnitser (U.S. Embassy in Jerusalem, Israel), Ryan Janda (U.S. Embassy in Malta), Johann Gatt (national coordinator of the Learning About Forests -LEAF Program in Malta), Dr. Ofer Mokadi (Supervisor of Science and Technology, the Pedagogic Secretariat, Ministry of Education, Israel) and Hani Peleg (Ministry of Education in Israel) thanked the students, teachers, and country coordinators for their excellent work, and watched the results of the projects and student presentation with excitement.
The collaboration between Malta and Israel started on 11 February and, in almost four months, brought together an international community of enthusiastic students and teachers. Schools observed seasonal changes of fig and olive trees as a part of the European Phenology Campaign, exchanged results, and met new friends and colleagues.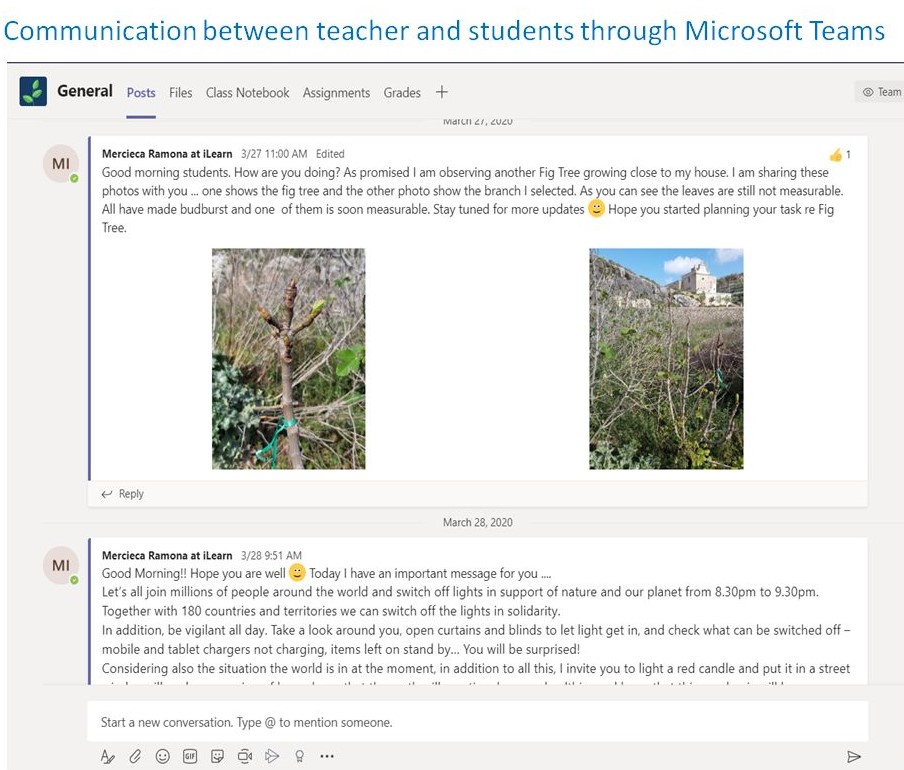 Although originally planned activities had to be adjusted, due to the coronavirus pandemic, cooperation did not stop during that time. Some students observed the trees in their backyards, others followed the results that their teachers shared online, and the cultural aspect of the trees played a very important role. Students conducted research about fig or olive trees, and exchanged photos and drawings, as well as delicious fig recipes.
The activities were appreciated by The GLOBE Regional Coordinator Office's Lenka Kleger: "We are excited about the results of the cooperation and plans for future. It is amazing to see your presentation and to meet you on-line. Thank you for your fantastic work! It is a great inspiration for the whole community," she stated.
The final meeting, and the entire collaboration process, was a great success, as it increased environmental awareness among school communities and brought together two active GLOBE countries. "The GLOBE Program is like a bridge between people and our cooperation is building a bridge between Israel and Malta," Refaela Babish commented, adding that she hoped the cooperation would continue.
Watch the recording of the on-line meeting: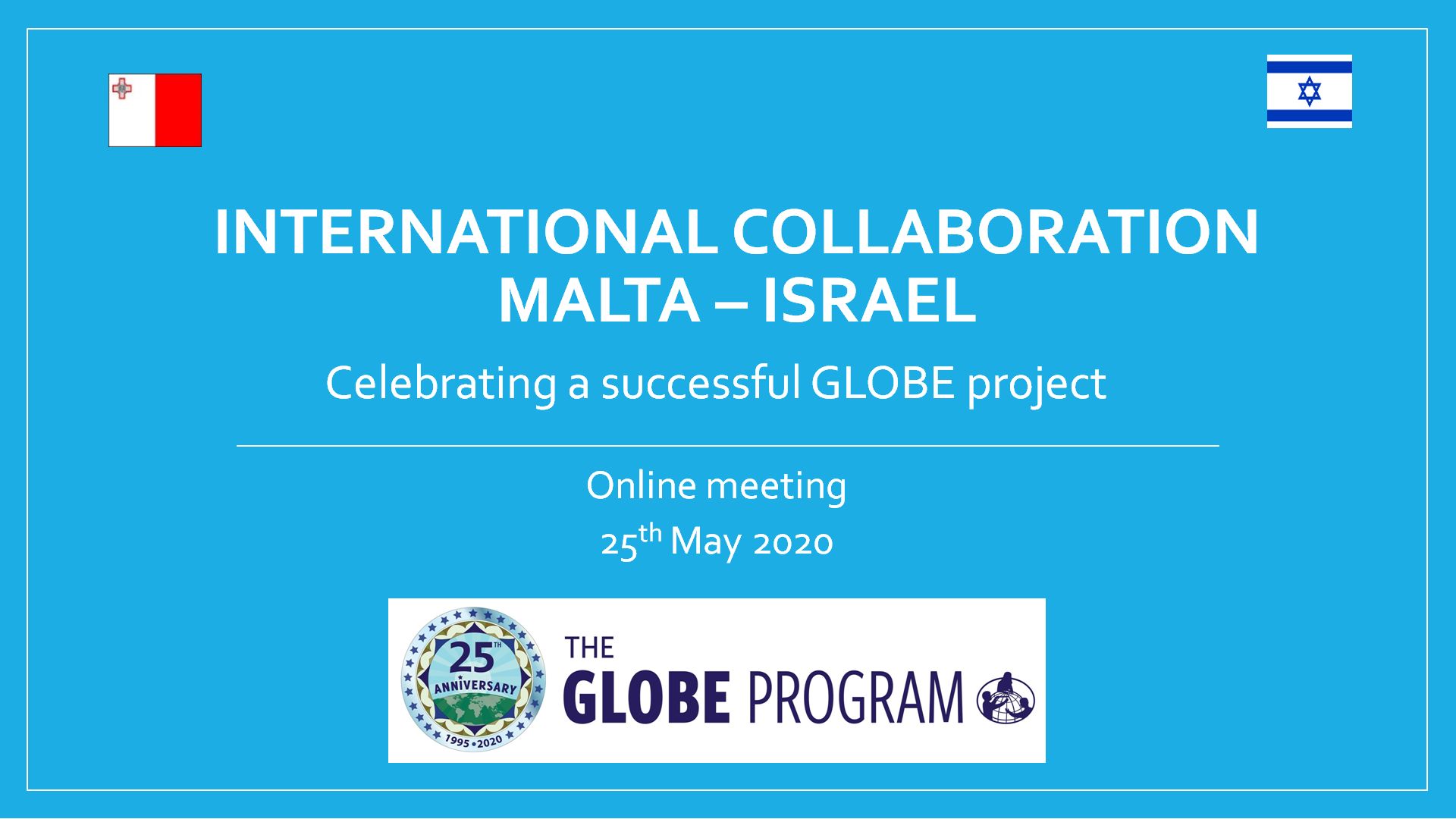 Read more about the cooperation in the GLOBE Star GLOBE Schools in Malta and Israel Reach Beyond National Boundaries in Collaborative Video Conference.
type: globe-news
News origin: Europe and Eurasia
---
Comments